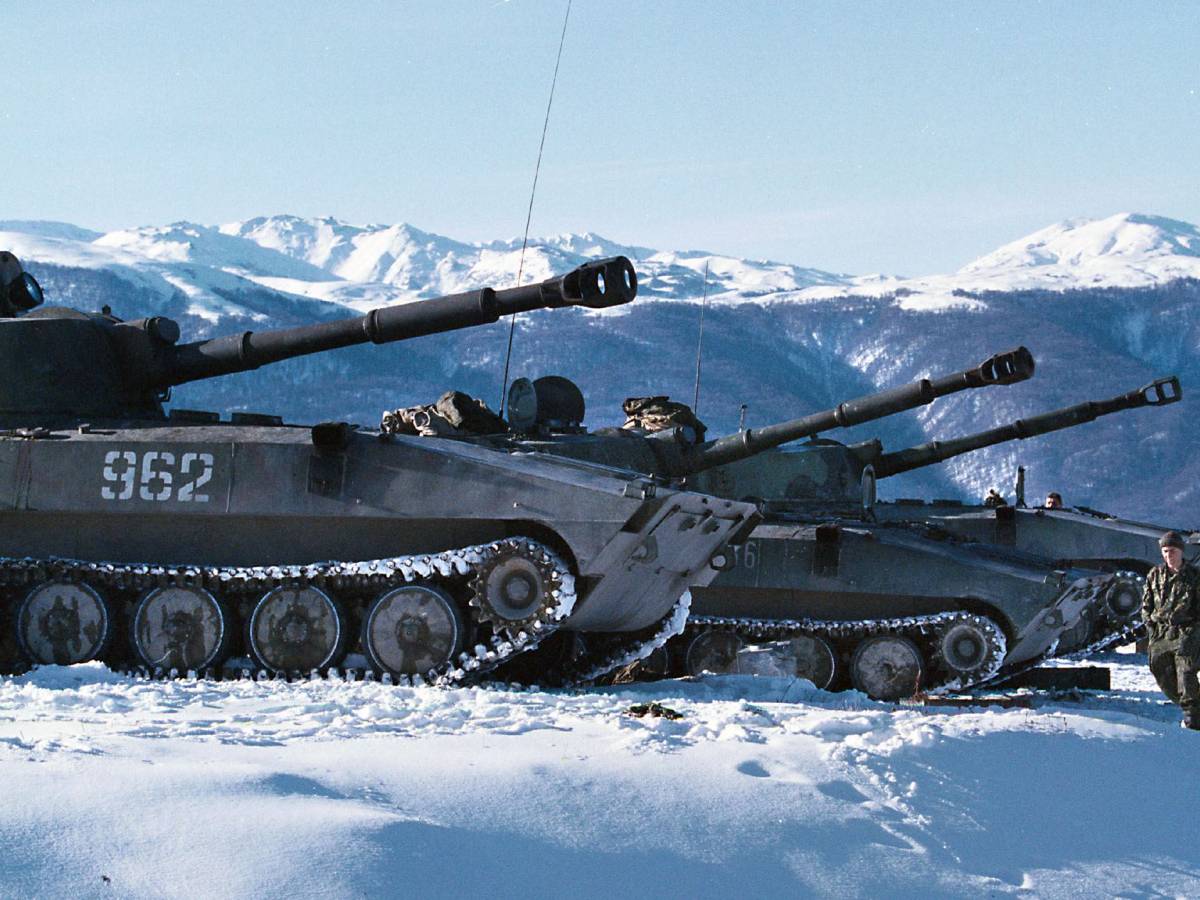 The quantum leap in military support for Kiev tightens the noose around the Kremlin's neck. From the tanks promised by Britain and France to the Patriots guaranteed by the US and Germany, to the cluster bombs sent by Turkey, even the powerful Samp-T anti-missile shield that must arrive from Italy. "Attack" turn NATO aid He annoys the Tsar who flexes his muscles with the super torpedo test Poseidon. And to dismantle Euro-Atlantic support, he unleashed the usual propaganda, to the beat of fake news and low blows. But now, forced to ration artillery attacks due to scarcity of supplies and weakened by constant failures on the field, Moscow is playing ransom, symbolic at least, in hand-to-hand combat for a sliver of territory in Donetsk, sandwiched between the Bakhmut. and solidar.
If "the probability of Russia's defeat in Ukraine is increasing" – says A.S IlGiornale.it Robert D Kaplanone of America's greatest geopolitical analysts, professor at the Foreign Policy Research Institute, former member of the Pentagon Defense Council, nominated twice by Foreign Policy Among the world's "top 100 thinkers" – the West must ask itself if it is ready to face side effects it may not have foreseen.
Often, as you know, the weight and destiny of a nation is written in its geographical location. Why is Ukraine so important?
Ukraine was part of the Romanov Empire as well as the Soviet Empire. From the point of view of Russians, Ukraine is one of "Russia" and is the birthplace of Kievan Rus in the Middle Ages. Without Ukraine, Russia remains more of a Eurasian empire than a European one.
So, what is the danger for Moscow and the West?
For the Kremlin, in addition to geopolitical interests, there are important emotional ties with Ukraine. For the West, an independent Ukraine effectively solves the problem of the presence of the Russian Empire on the borders of Europe. Ukraine's independence would greatly weaken Moscow's international weight.
I wrote that The collapse of authoritarian regimes always has a price.. What would be the consequences of a possible Russian defeat in Ukraine?
"Authoritarian regimes and empires are born out of chaos and when they collapse they leave chaos in their wake. History neither guarantees nor teaches us any solution to this dilemma. War is ultimately a form and way of doing politics. The question is, how will Russia's poor military performance affect Moscow's politics? We cannot To say this for sure. But we must prepare for Russia's defeat on the battlefield. This could lead to a weakening of the Russian government or even a struggle to succeed Vladimir Putin, which is more likely to result in a destabilizing power vacuum than a democratic transition.
to save democracy, We need a few good tyrantsStill convinced that he is also the solution to a post-Putin Russia?
"Let us remember that Moscow is a power with many nuclear weapons, both strategic and tactical. Hence, Western interests should be to avoid the risks of a context of chaos and inability to govern within Russia itself. Although the longer the war in Ukraine lasts, the more difficult it will be to maintain Putin's control of his 'marginal empire' in the Caucasus, Central Asia, and the Far East. A disengagement from which anyone can profit."
Month "When empires or great powers collapse, chaos and war resurfaceIs the conflict in Ukraine a symptom of the collapse of Western hegemony?
We can say that the Western decline is relative. And for all the problems in the West, Russia and China face far greater difficulties. In short, I wouldn't consider the West out of the picture."

"Infuriatingly humble analyst. Bacon maven. Proud food specialist. Certified reader. Avid writer. Zombie advocate. Incurable problem solver."