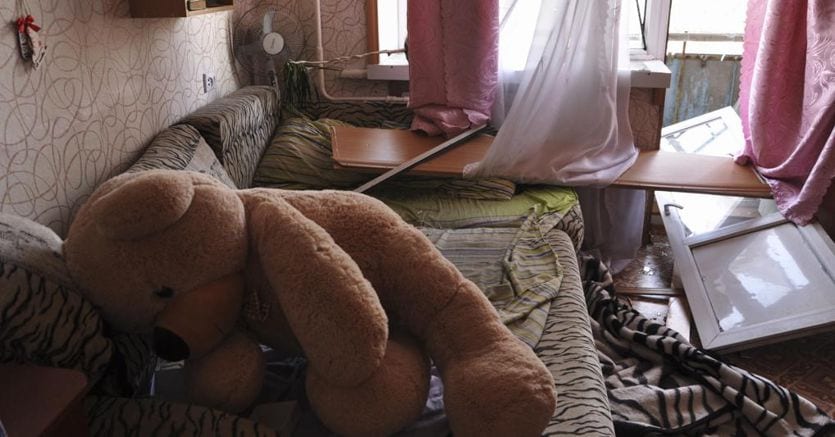 Zelensky: Ready to accept neutrality
Ukraine is ready to accept the status of neutrality as part of a peace agreement with Russia. President Volodymyr Zelensky said this in an interview with independent Russian journalists reported by CNN. "Security guarantees and the neutral and non-nuclear status of our country: we are ready to accept them. "This is the most important point," Zelensky said. "The first point was in principle for the Russian Federation, as far as I remember. As far as I remember – the Ukrainian president emphasized – they started the war for this ». The Ukrainian army claimed that 17,000 Russian soldiers had been killed since the invasion began. The invaders had lost 586 tanks, 1,694 armored combat vehicles, 302 artillery systems, 95 missile launchers, 54 air defense units, 123 aircraft, 127 helicopters, 1,150 vehicles, 7 ships, 73 fuel tankers, 66 drones, and 21 special equipment units and four short-range ballistic missile systems.
Erdogan to Putin: Cease-fire is necessary
In a telephone conversation with Russian President Vladimir Putin, Turkish President Recep Tayyip Erdogan stressed the need for a ceasefire and improvement of humanitarian conditions. His office explained this in a statement. "Erdogan noted the importance of the ceasefire between Russia and Ukraine, the implementation of peace and the improvement of humanitarian conditions in the region," the statement said. Russian Foreign Minister Sergei Lavrov stressed that Putin "never refused to meet" Zelensky, but that "holding a meeting now would be counterproductive." China sees "dialogue and negotiations" as "the only correct way to resolve the Ukraine question: what all parties urgently need now is to de-escalate the situation, promote talks and end the war, rather than the intersection of disputes."
Schulz: "Germany is assessing the missile defense system"
German Chancellor Olaf Scholz said Germany is considering buying a missile defense system to protect itself from a possible Russian attack. "This is certainly one of the issues we are discussing, and for good reason," the chancellor told public radio Ard, when asked if Germany could buy a defense system like Israel's Iron Dome. However, Schulze did not specify what kind of system Berlin was considering. "We have to realize that we have a neighbor who is willing to use violence to impose their interests," he explained.
Czech Republic freezes assets of Russian oligarchs
The Czech Republic has frozen millions of euros in assets belonging to Russian business tycoons who have been affected by European Union sanctions. This was announced by Prime Minister Peter Fiala, according to what was reported by international media. Fiala also said that the government should take care of Czech citizens working for local companies owned by Russian individuals who are subject to sanctions, but ruled out the idea of ​​nationalizing their companies.
Meanwhile, another large Western company is leaving Russia. Dutch beer giant Heineken has declared that its business in Russia is "no longer sustainable or viable in today's environment". So we decided to leave Russia."

"Infuriatingly humble analyst. Bacon maven. Proud food specialist. Certified reader. Avid writer. Zombie advocate. Incurable problem solver."