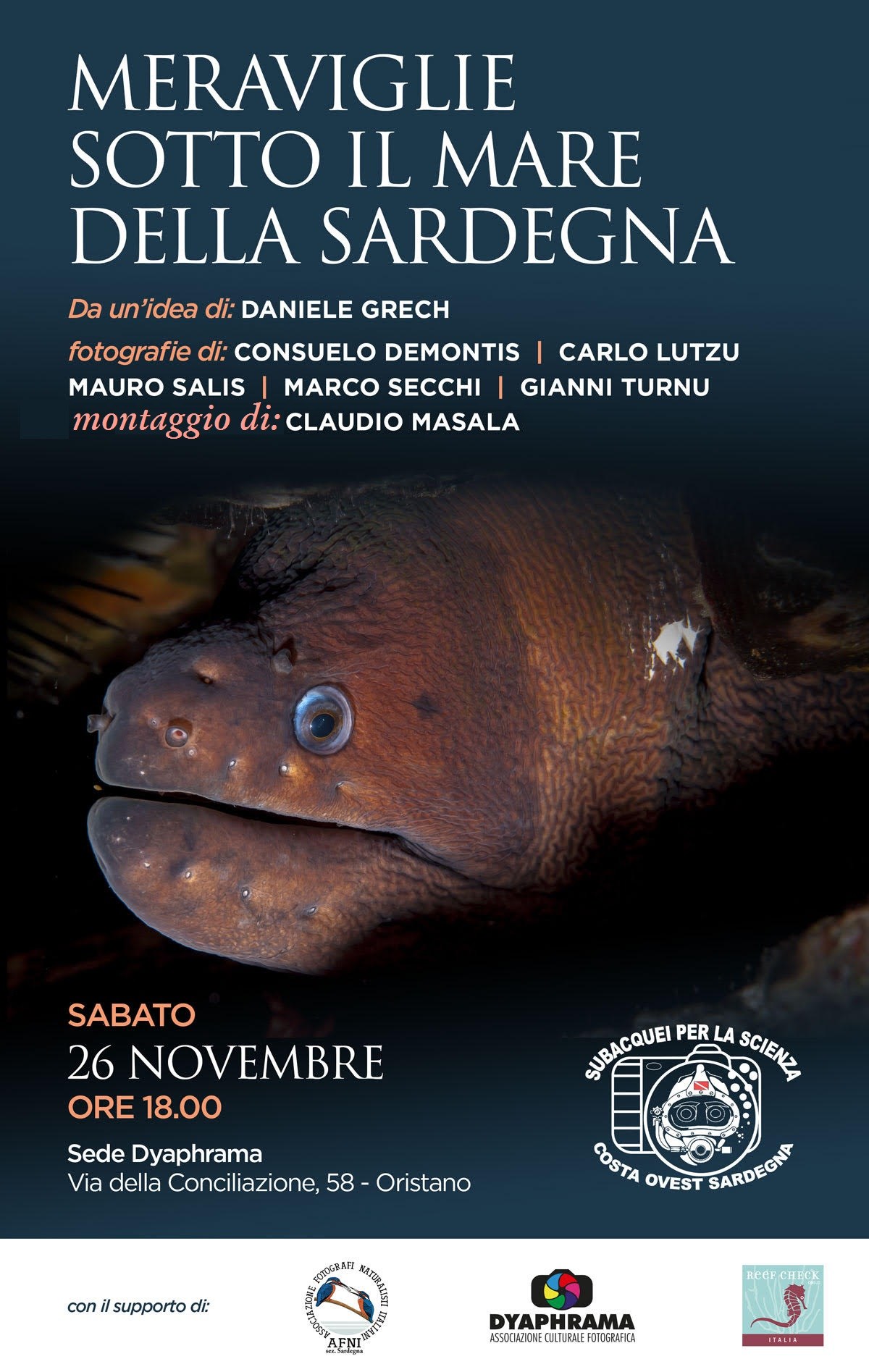 November 24, 2022
Divers from Oristano at the service of underwater science and research. It's the spirit that drives the newborn group Divers for Science – West Coast
Sardinia ", which counts among its objectives the activity of citizen science (science made by citizens).
The aim is to contribute, with expertise, passion and competence, to the study of the flora and fauna of our seas. Proof that science can
Not only in the laboratories of research centers, but also at sea, with
Support from experts and enthusiast groups through observation, photography, film, and reporting of their strange or unusual observations to researchers.
The first step to carry out this photobiological process will take place in Oristano, on Saturday 26 November at 6 pm, at the Dyaphrama headquarters in Via Della
Conciliation No. 58. In the programme, a meeting organized by the group "Submarines for Science – West Coast of Sardinia", from an idea by Daniel Gretsch, with photos by Consuelo Demontis, Carlo Lutzou, Mauro Sales, Marco Secchi, Gianni Torno and Editing by Claudio Masala Supported by: AFNI-Italian Naturalist Photography Association, Diaphrama Cultural Photographic Association and Reef Check Italia. It is a review of the most important unpublished shots, captured in the magnificent backdrops of the island and especially the province, that highlight the photographic heritage of experiment and the passion available to viewers and above all for science. The activity of the Oristano Group will be supported and coordinated by Daniele
Grech, a marine biologist who has dabbled in science for years for both business and pleasure
Citizen and biodiversity, researcher at some of the main Italian research institutions,
With experience abroad and trainer for the Reef Check Italia Association.

"Infuriatingly humble alcohol fanatic. Unapologetic beer practitioner. Analyst."