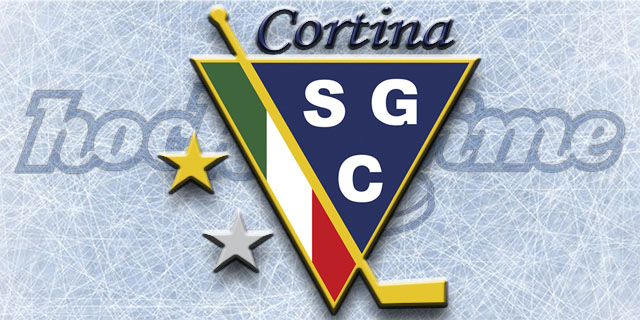 The club waited a few days to issue this press release, awaiting a stable and more accurate situation to deliver it to fans and enthusiasts.
It all starts on January 03, the scheduled date for regular checks by quick swabs from players and staff.
Not without surprise, as everyone is fine and has no symptoms, 5 positives were found among the players and 2 in the device.
Immediate blocking of activity was requested pending a response using molecular swabs which also gave a positive result. At the same time, outdoor matches with Jesenice and Bregenzwald were requested to be cancelled, as required by the tournament regulations.
A few days later, the medical staff checked all the negatives again and on that occasion a large number of other athletes were added to the list of pluses. Some are also part of the juniors which is why the under-19s activity has also been suspended.
It must be said that only because the company made the decision since the beginning of the pandemic to protect all employees and players to the maximum through frequent checks and using a very enthusiastic and wise approach, we find ourselves in this situation. In fact, only by examining asymptomatic subjects can you identify a few pluses. It goes without saying that those who do not use this method significantly reduce the risk of positivity, but they do not exclude other problems.
All those who attend the stadium have a reinforced green fairway and have been given proper attention during the holidays to avoid too much contact outside the family. But it is enough to look at the general situation and think that we can say that it is not surprising what happened.
Since the first rapid internal scan by the social worker, the positives were immediately isolated and quarantine began, even before undergoing the ULSS-specified molecular smear.
Due to the situation and the lack of opportunity to form a sufficient team numerically, SG Cortina turned to the Federation and the Hockey League to find a joint solution to transfer the semi-finals of the Italian championship in which our team was entitled to participate.
Common sense prevailed, but above all, the great sportsmanship of friends Asiago, Colabo and Val Gardena, who shared Cortina's problems and together found a workaround that could give tricolour a measure of dignity like that programmed earlier.
For the other three semi-finalists, this was a very big step and we imagine a stressful one, which gives more honor to this sport and the league of clubs who have always helped each other with true sportsmanship for the benefit of our team. hockey.
President Bernardi comments:
"I symbolically shake hands with my colleagues Piercarlo Mantovani (Asiago), Roberto Ramboldi (Renon) and Walter Ploner (Gardena) for their sportiness and elegance. SG Cortina has always shared this 'spirit of solidarity', but at this moment I feel like saying we owe it to these three historic companies. We also thank LIHG President Marcello Cobelli, Federal President Andrea Gios, and Hockey FISG Director Tommaso Teofoli, who, through their mediation, strengthened this agreement between the qualifying teams."
As for the immediate future of SG Cortina "Hafro", passive players will be back on ice in a matter of days pending the sudden return of all other players.
We'll have to be good at doing a targeted training program so we can face the last two games of the regular season on January 20th and 22nd.
We certainly won't be full, but with a little luck I'll get 80% of the list back on those dates, The dice on the coach is mixed.
The last hope is that the bad luck ends as soon as possible, and that these situations will no longer appear in Cortina and in the home of all the other teams.

"Alcohol enthusiast. Twitter ninja. Tv lover. Falls down a lot. Hipster-friendly coffee geek."