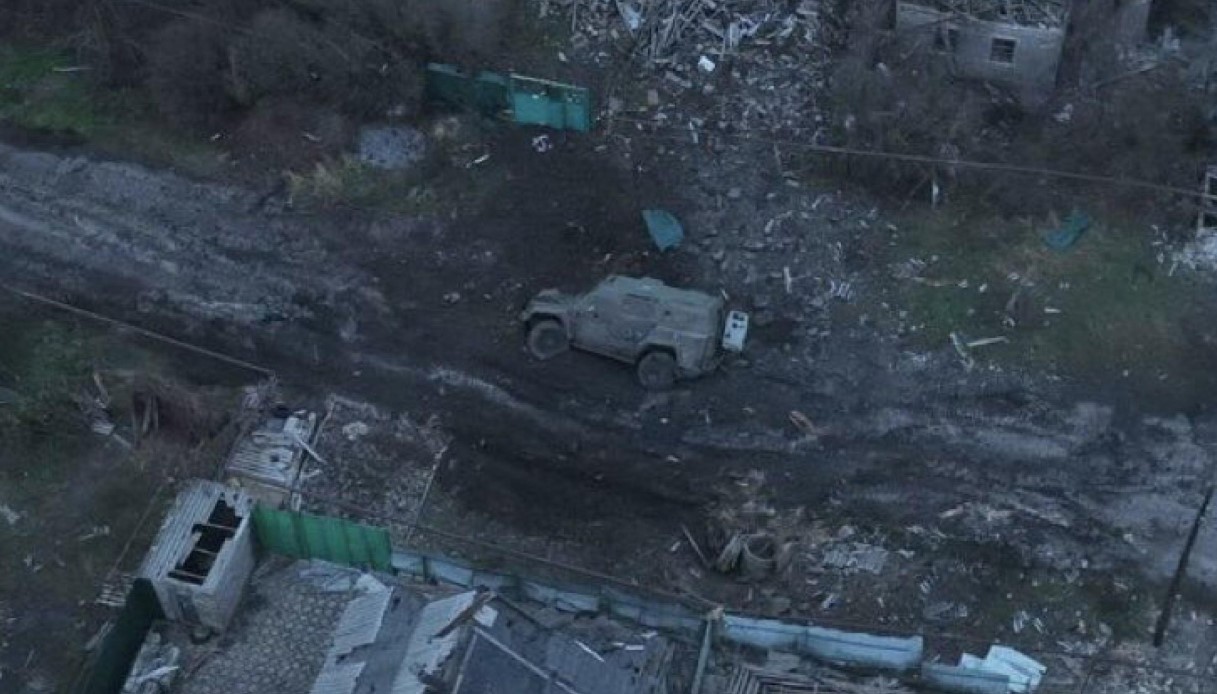 The Russian Embassy in Italy has published a photo of what appears to be a damaged lens in Ukraine. But things are not quite like that
Posted on:
L'Russian Embassy in Italy Returns to enter into the Italian public debate. On the day Parliament was debating an extensionSend weapons to UkraineShe posted on her social channels a picture of A An armored car was destroyedclaiming to be a Lynx Sent from Rome to Kyiv.
Tweet from the Russian Embassy
Yesterday, Tuesday, November 29, the Russian Embassy in Rome posted a picture of what it looks like It appears to be an Italian lynx out of use Among the ruins in Ukraine.
"Made in Italy. The Lince Mlv armored car was delivered to the Ukrainian army near Artiomovsk (Bakhmut). All th Italian taxpayers Are they happy with this destination for their money? So it reads at the bottom of the photo. The same post was also shared on Facebook.
Made in italy. The Lince MLV armored car was delivered to the Ukrainian army near AD # Artomovsk (#Bakhmut). Are all Italian taxpayers happy with this destination for their money?

📸 https://t.co/Vih2YqyVNG pic.twitter.com/sr9VwnfnFc

– Russian Embassy in Italy (rusembitaly) November 29, 2022
Lynx devastation in Ukraine: what we know
But upon closer examination Things are not quite like that. It's not a Lens but a different vehicle, also produced in Italy, not paid for by the Italian taxpayers. But let's go in order.
The Russian Embassy itself in the tweet Cite a sourcea telegram channel first shared the photo, and it is in fact Negates what he claims.
The aforementioned Telegram channel, which posted the photo of the car on November 28, the day before, wrote that It's the TEKNE MLS Shield, and not the IVECO Lince MLV, which was purchased in Italy. Just go and check out the manufacturers' websites to note the differences between the two models.
Vehicles that Poroshenko bought in Italy
So he is not a lynx But from a different medium. We also know that it was not sent from Italy. Also, in the same telegram channel, which was transmitted by the Russian Embassy in a publication dated July 8, there was talk of the purchase of TEKNE armored vehicles in Italy.
11 of these armored vehicles, produced by TEKNE in Ortona, in the province of Chieti (Abruzzo), were in fact It was bought last summer by former Ukrainian President Petro Poroshenkoas reported by Repubblica: They were paid partly out of their own money and partly through a popular fundraiser, e Donated to the Kyiv troops To support the war against Russia.
Fake Russian Embassy
So, contrary to what the Russian Embassy in Italy claims, it is not a Lince armored car but a different vehicle that the Italian taxpayers did not pay for.
Moreover, a website for defense experts, Ukraine Weapons Tracker, writes that the vehicle shown in the photo "suffered minor damage, protected the crew and was later recovered."
Moreover, we must remember this Russia is also talented dozens of vehicles Lynxpurchased from Italy in the past years.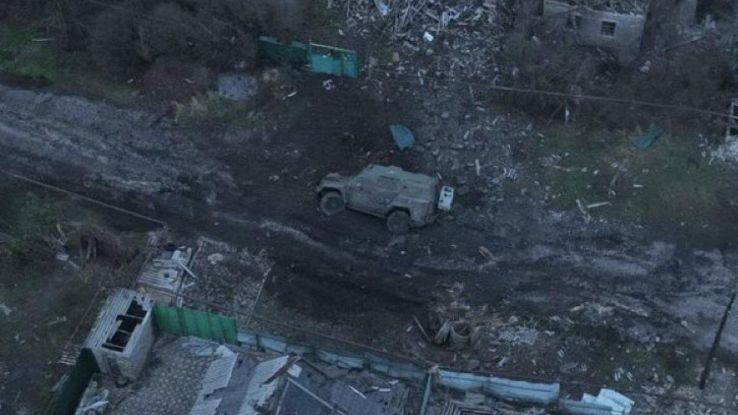 "Infuriatingly humble analyst. Bacon maven. Proud food specialist. Certified reader. Avid writer. Zombie advocate. Incurable problem solver."