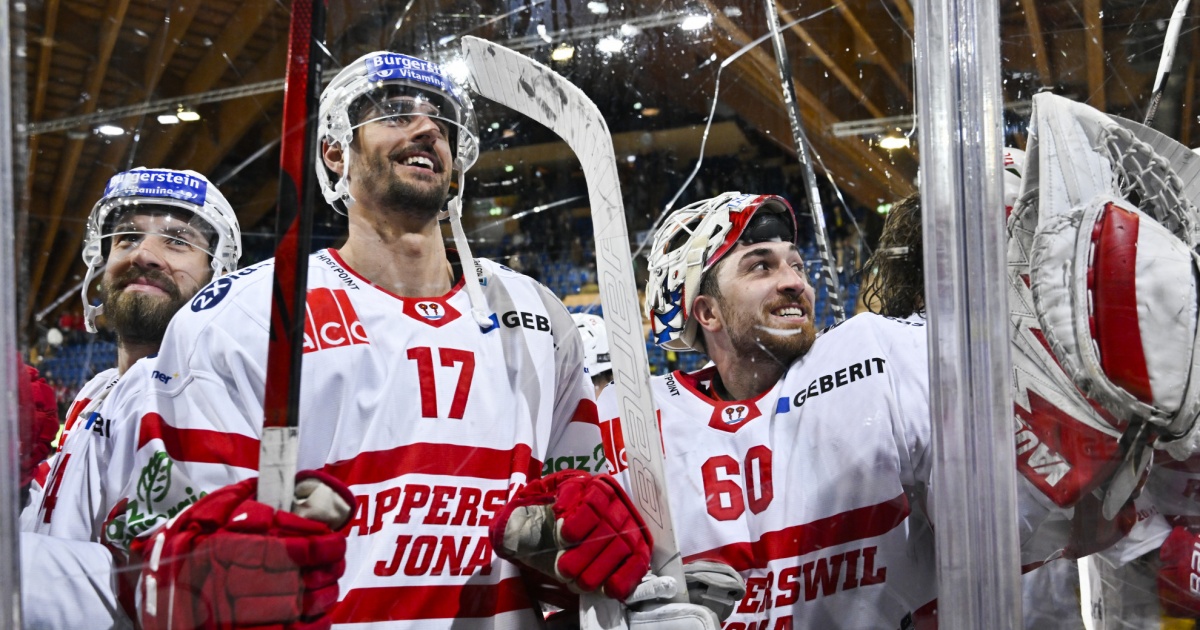 The great adventure of Igor Jelovac and Rapperzoil ended in the quarter-finals. "Obviously disappointed, we had the papers at hand, but everything went under our noses. I think Game 5 was the key to this series, there in the final minutes of the competition the momentum changed and it hurt us badly. But we must also congratulate Davos backed by the great Eschlemann in goal." An elimination does not nullify the stellar trajectory of Sangalese, who culminated in qualification for the Champions Hockey League. "No one expected us in the first four of the regular season, it was a great season, we worked hard. Our coaching staff has been amazing, the club puts their faith in every element, coaches the youth and believes deeply in each one of us. The Rapperswil family is a kind family truly ".
In these two years with the Lakers, Gilovac reached the semi-finals and quarter-finals, exciting results, and at the same time the defender advanced a lot, like the club. "That's right, I just got back from complicated seasons at Umbro, on the other hand, I decided to leave Leventina just to try to improve, take a step forward, and I think I succeeded. Sporting director Jannick Steinmann has always believed in me, my coaches, Jeff Tomlinson last year and Stefan Hedlund this year, a lot of responsibility ».
Now back to Lausanne
The 27-year-old Tour de Suisse ends here, and now there will be a homecoming. "My move to Lausanne has not been formalized, but it is now a Pulcinella secret, and from next season I will play for Lhc. I left my home at 14, met new cultures, very kind people and new languages, all of which were great experiences. I attended youth academies in Lausanne, it is a special place for me. I wanted to get closer to home to see my family and loved ones more. Unfortunately, fate wanted my father to die on March 21, right before the start of the qualifiers."
And just to honor the figure of Father Blagogi, a true hockey fanatic all his life and very active in the field, performing various duties in Villars, Gilovac decided to hit the rink and take no breaks. "It is a very emotional topic for me, it is difficult to express myself, but I want to do it. My father's illness surfaced when I was playing in Umbro, and he was first admitted to Lausanne Hospital in intensive care. I phoned Duca and Cereda to tell them what had happened and went to see him convinced to stay by his side for at least a week, I thought he needed to. When I walked into his room, he practically kicked me out of the room and told me I was going to have a match in a couple of days, he was so proud of me and wanted to see me on TV. He's been sick for years, but it was still a shock, we didn't think he'd leave us so soon, and his death wasn't expected right away. Discussing with my mum and siblings we came to the conclusion that going out on the track was the right thing to honor him, and he wanted it that way and I hope he'd be proud of me from above, I really think so. ».
He received many gestures of affection, particularly those from his comrades and his moving staff. All the guys wore my father's initials on the helmet, while the coaches sewed it on the jacket. Rapperswil fans wrote a beautiful banner, it was a moment full of emotions, I received so many messages, that Steinmann even came to the funeral, on the other side of Switzerland. They touch gestures, I never expected them, this company will forever remain in my heart, memory and memory of all my family. In sports exciting victories, urgent defeats, everything that excites feelings, but it is nothing compared to the human feelings that she experienced in recent days ».

"Alcohol enthusiast. Twitter ninja. Tv lover. Falls down a lot. Hipster-friendly coffee geek."