Roller Hockey: The Italy U-23 team beat England 5-2 and finished third
Spain is champions… Portugal was defeated 2-1
Rink Hockey Italy U-23 beat England 5-2 and take third place in the European Championship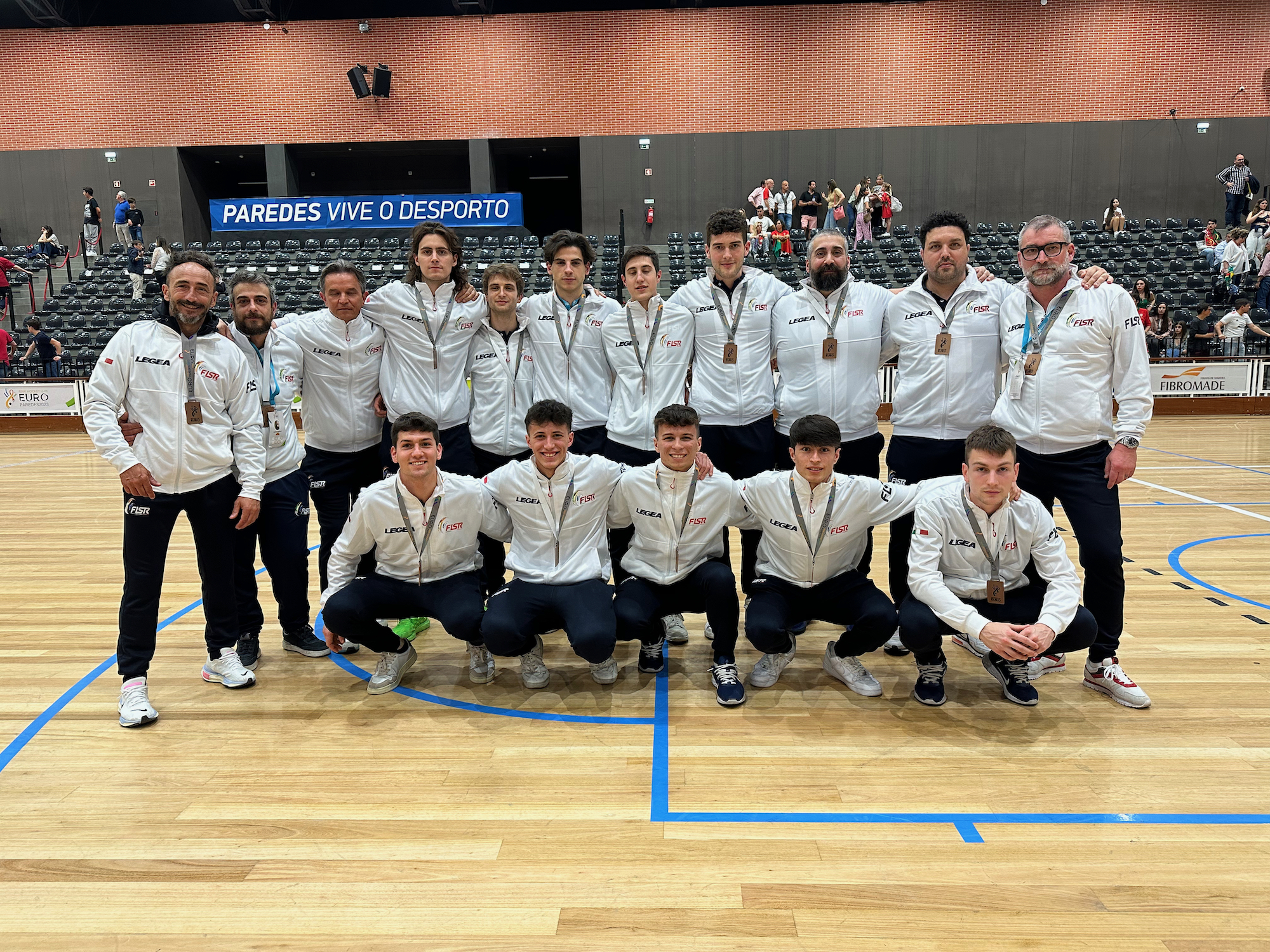 The blue expedition to the first ever Men's Under-23 European Championships organized by World Skate Europe in Paredes, Portugal, ends up on the podium, but on the lowest step. On the last day of matches, the Azzurri had to defeat England to reach the podium and they did so by winning 5-2, thus reacting to the heavy defeats of the previous days against Spain and Portugal.
Like the match against Switzerland in the opening match, the match against England was not a walk in the park, especially in the first half. Italy were unable to combine the necessary composure in front of the opposition goal with a greater amount of play than their opponents, who struggled to find a way to the net. To break the deadlock, it took a straight shot that Capella turned around just before the halfway point. Lazzarotto's brace, after Vongaro deflected a penalty kick, seemed to give the Azzurri wings, who conceded the goal 2-1 with a shot right before the break.
In the second half, Italy suddenly found the peace of mind needed to force their game and make it tangible and scored via Lombardi and twice via Capella (he was named man of the match) in the first part of the second half, wrapping up the game and only conceding 5-2 in the final.
Spain took home their first European Under-23 Championship in history by defeating Portugal 2-1 in the final match of the tournament, led by Italian referees Claudio Ferraro and Louis Hyde.
The European Under-23 Championship will return in two years, in 2025. Now the blue lights move to July when the Women's Championship (July 3-8) and Men's Championship (July 17-22) are decided; The location of the game is not yet known to both of them.
Results, standings and tables: http://wse.sidgad.com
Italy highlights and videos: http://youtube.com/c/FISRHockeyPista
Highlights and videos of all matches: http://europe.worldskate.tv

"Alcohol enthusiast. Twitter ninja. Tv lover. Falls down a lot. Hipster-friendly coffee geek."