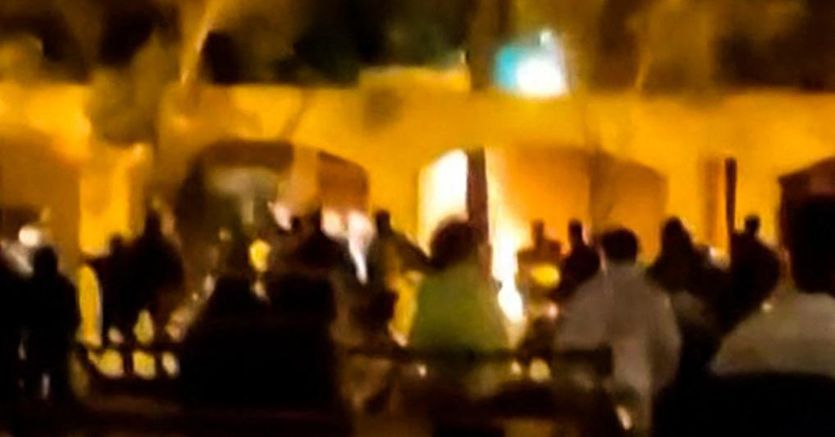 Demonstrators set fire to the birthplace of the father of the Iranian revolution, Ruhollah Khomeini, in Khomeini. Israeli TV i24 and other international media reported on this. The house has been a museum dedicated to Khomeini for the past 30 years. Many pictures circulated on social media of a fire in the building that could have been targeted with Molotov cocktails.
Thousands of people took part in Thursday night's protests in dozens of Iranian cities. Internet use restrictions have been imposed in many places, but there are reports of violent crackdowns and numerous deaths. Eyewitnesses in Tehran report that people are increasingly demonstrating "without fear", while stories of "civil war" scenes come from the province.
At least 23 cities participated in the protests. In a video filmed in Tehran, the crowd chanted slogans against the religious leaders. He was heard shouting, "This year of blood will fall," referring to Supreme Leader Ali Khamenei, Khomeini's successor. According to Iran's semi-official Fars News Agency, five members of the security forces were killed during yesterday's protests.
Anti-regime activists had called for a nationwide protest march between Tuesday and Thursday to commemorate the "Bloody November" of 2019 when hundreds were killed in the violent suppression of demonstrations. The current wave of protests, with many women bare heads, began with the death of a young woman, Masha Amini, who died on September 16 after being arrested for improperly wearing a headscarf.

"Infuriatingly humble analyst. Bacon maven. Proud food specialist. Certified reader. Avid writer. Zombie advocate. Incurable problem solver."