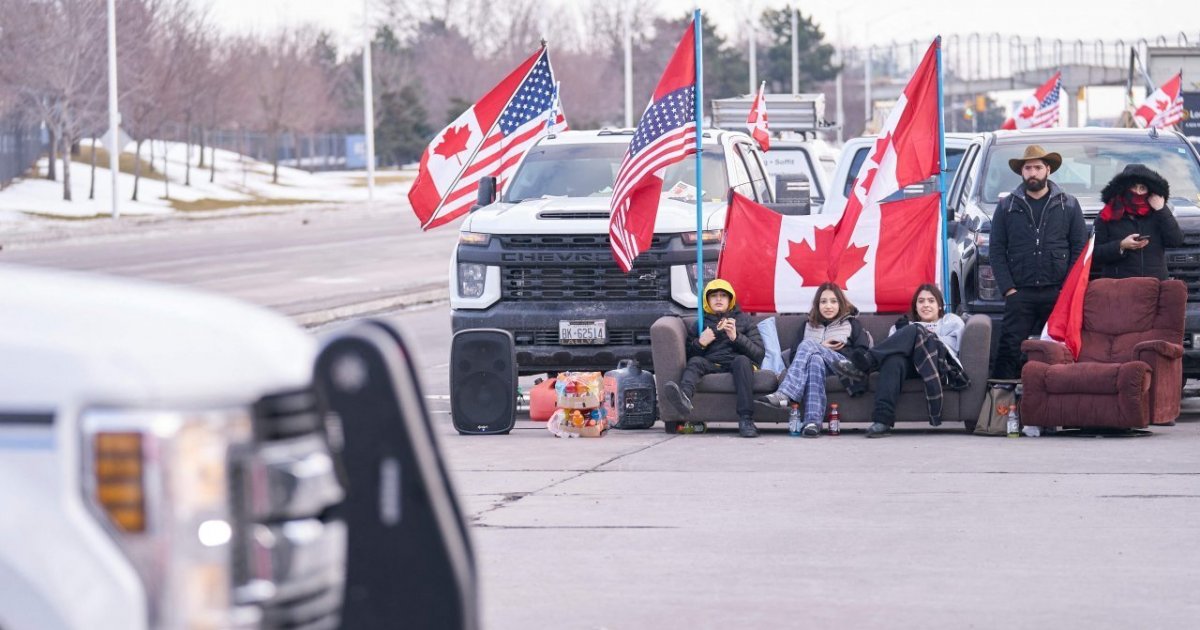 Ottawa – The city of Ottawa ceased to be occupied by the Liberation Front today. Numerous Facebook groups created in support of anti-government protests have caused protests to spread even outside Canada. In fact, the protests did not come from trade unions, not even from the 90% of vaccinated truck drivers, but from a small percentage of protesters who were also supported from abroad. Earlier this month Facebook decided to shut down most of these groups: not because of widespread misinformation, but because they were run by real "fraud artists".
After some research, the popular Facebook groups, which bring together tens of thousands of people, are run by people who don't really care about the cause of the truckers, but are driven entirely for economic reasons. In particular, the creators of Facebook groups were found to be profiteers, following their events and exploiting mainly right-wing users.
Most of the networks that create community groups are based in Vietnam, Bangladesh and Romania, and fake or hacked accounts are often used. One of the larger groups was created by a Missouri woman, but according to Grid News, the user actually had nothing to do with the protests: her profile was hacked months ago. With his profile, a dozen groups were formed in three days, all under the same names: "Conway to Ottawa 2022", "Conway for Freedom 2022", "Freedom Conway / Ottawa 2022 Canada".
In fact, there are genuine networks that specialize in producing misleading content that is aimed solely at raising money from advertising or fundraising (GoFundMe blocked fundraising when it reached $ 8 million in just a few days, many of which did not come from Canada).
The plan for the Free Convoy Struggle, as in the 2016 US election, aims to bring in audiences through groups or websites with very similar names, "driven" by fake news by social means. Networks (operated only by the number of contacts, not by quality) continue to solicit profits from advertising, as well as financial aid and donations.
Researchers at Harvard's Shorenstein Center have noted that a number of large pro – Trump groups have changed their names to divert to independent convoys, hoping to elicit protests in the United States, NbsNews reports.
According to Facebook groups, fraudsters also make money by reselling them to more bidders. Non-star figures, of course, but in some countries it means a lot. In a series of case studies conducted by the Institute for Strategic Dialogue taken by the Guardian, one of the most lucrative sites affiliated with Vietnam earned $ 1,800 a month, which is 10 times higher than the average income. Country. Export wars of a kind of American culture to other parts of the world: the number of users exploited in this way is increasing, but the efforts of fraudsters remain.

"Total coffee junkie. Tv ninja. Unapologetic problem solver. Beer expert."