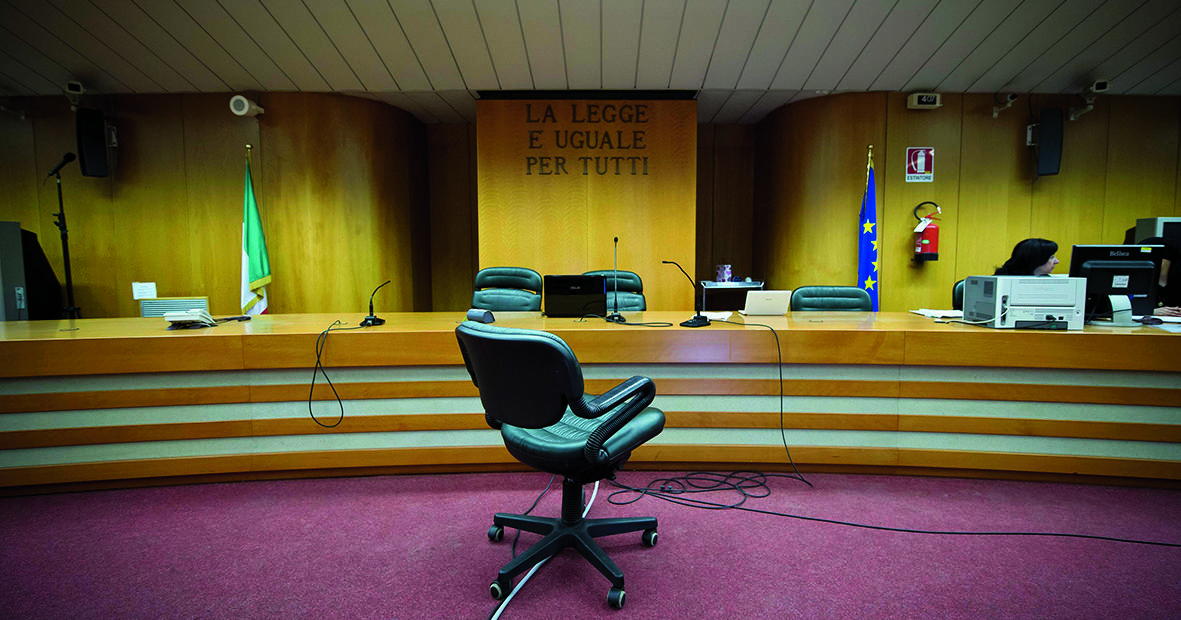 It was founded by Canadian judge Dennis Kaliatsatos. On February 24, it closed the case of a man accused of harassing his neighbor.
Giving the middle finger? "It is a divine right." It was founded by Canadian judge Dennis Kaliatsatos. In its February 24 ruling, it dropped the case of a man accused of harassing his neighbor in a suburb of Montreal, Canada. A fight that resulted in the most obvious threats and gestures, including the well-known and repeated sign: the fingers folded, except for the index finger and the middle finger. "The gesture may not be polite or polite, but It is not a crime and is protected by the Canadian Constitution", the sentence is argued in 26 pages.
Let's Tell the Story: Michael Nakache and Neil Epstein Very quarrelsome neighbors. It is enough that their constant fights even end up in court. Epstein, 45, was also arrested in May 2021. He is accused of harassing 24-year-old Nakache. Even in the past he has repeatedly used sign language to convey obvious offenses and threats. In addition to symbolizing throat-slitting with fingers to frighten the neighbors, he would have chosen twice to use the classics of the classics: Middle finger. But this is not a crime for the judge. Enough to acquit Epstein. Defining what happened as "neighborhood petty mediocrity." "And It is regrettable that the complainant has weaponized the criminal justice system "Great, frivolous outbursts, trying to avenge some insult to an innocent man," wrote Kaliatsatos.
Nakache already accused Epstein of assaulting her parents in March 2021. Again the judge dismissed the charge outright. For his part, in May, Epstein said a neighbor grabbed a small drill and yelled: ""Crazy Neighbor, Stupid". Then he increased the dose: "You're Dead". In response, Epstein told him to "fuck off" and continued to shake his middle finger as he walked away. This led to a complaint against Ibstein.
The documents speak for themselves. Video evidence taken from CCTV footage "clearly shows Epstein looking in the complainant's direction and pointing his finger, sometimes with both hands with the middle fingers raised." But Judge Kaliatsatos opined that "saying 'Fuck' shouldn't lead to a 911 call." A gesture of the middle finger, the magistrate further established, "It may not be polite, it may not be in character… but it does not trigger criminal liability."
Speaking of the middle finger, here's an interesting one. An image from a New Zealand ad campaign a few months ago titled "Stick it to Hep C" showed people waving their middle fingers. Designed to raise awareness against Hepatitis C infection, It was considered too dangerous for wind. Indecent. The campaign, which launched in July, includes outdoor videos and posters, as well as online content featuring professional actors. Everything is filmed in an exceptional act: raising the middle finger to another person. The ad showed an actor pricking the same finger for a blood test to look for the virus in the blood.
The Advertising Standards Authority called the ads "deeply offensive", citing several complaints. Conclusion? The middle finger photo has been removed from the main campaign image and replaced with a double thumbs up. Only the video remains online. More examples of the middle finger? Sculpture by Maurizio Cattelan in Piazza della Borsa, Milan. But it is sui generis. On closer inspection, in fact, the other fingers of the hand are not closed, but severed. By Cattelan's own admission, the romantic sculpture represents a hand engaged in a fascist salute and has been eroded by time in all but precisely the middle finger. Not surprisingly, it stands in front of the stock market, an example of fascist-era architecture.

"Total coffee junkie. Tv ninja. Unapologetic problem solver. Beer expert."