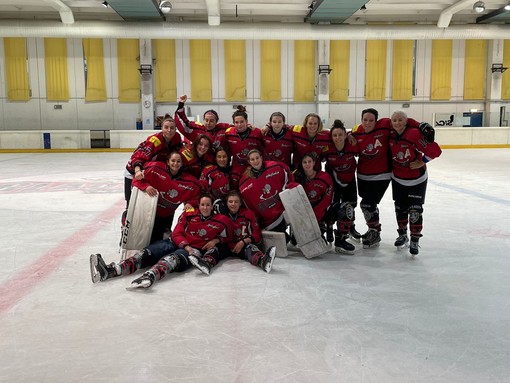 Giovinazzo's girls face their longest match outside of the entire tournament with the awareness of a strong opponent in front of them and a reduced roster once again due to injuries and a regular absence. But "she has nothing to lose" gives girls that extra edge and determination to want to sell their skin a lot at Dobbiaco and so they do. Defensive tactics and waiting tactics, without exposing itself too much, allowing it to contain the flaw in the first two nets dreatl.
In the second half they dared more, and they managed to equalize with Barini and Roccella and achieve the second third of the race, even if the hosts managed to maintain their 3-2 lead. Opening the third inning, the South Tyroleans still took the lead and put a serious risk on the eventual victory, but Mazzocchi's claw with a shot from the blue reopens the match.
They try to the end with a 59′ and 59′ shot, but luck is not smiling and the match ends at 3-4. Great game played with a great heart by Austan, the real gladiators. It is unfortunate that we have paid the price for so many judging errors that have made our girls' work more difficult.
The list: Bailey, Fola, Angeloni, Tosato, Iacomosio, Matzucci, Heeren, Parini, Borillo, del Acqua, Rocilla. Coach: Luca Giovinazzo. Top scorers: Barini, Roquila, Matzuki.

"Alcohol enthusiast. Twitter ninja. Tv lover. Falls down a lot. Hipster-friendly coffee geek."