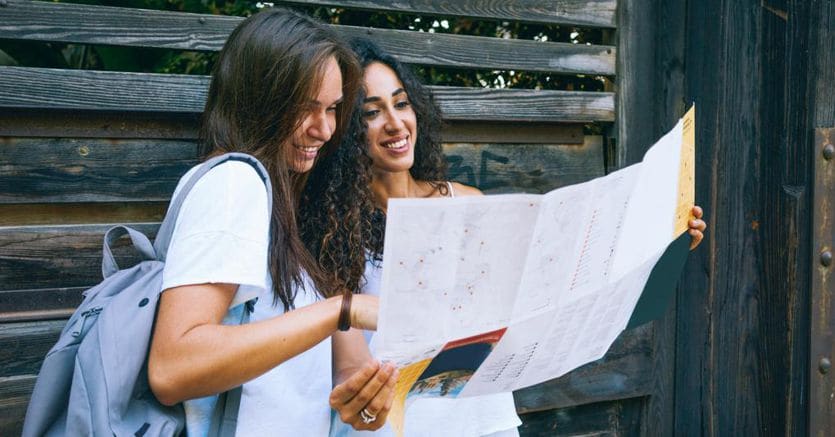 I'm leaving tomorrow
Marta Pellegrini's project was also born to help women travel. From 2017 until the outbreak of the pandemic, Pellegrini lived in Thailand, where he opened a travel agency. Following ill health, she returned to Italy and launched the online tour operator "Marta Tomorrow Pardo". The operator offers group trips for women who don't know each other and offers assistance with online advice, a service dedicated to travelers who decide to organize their first trip to Thailand alone. Need to travel, but no one to do it. These are authentic experiences to discover from Thailand's winning ways. Trips are organized, followed up and conducted directly with me through my trusted local contacts.
However, when it comes to online advice and assistance for travelers, Pellegrini has produced two types of advice that can be purchased directly from his blog. One is dedicated to a 30-minute call, where Pellegrini helps create an itinerary by offering recommendations on how to get around, must-do experiences and lesser-known spots. The other, more comprehensive, offers a package of advice and assistance, including one-hour on-call and telephone support during the journey. Since opening a tour operator in Italy, the manager also started working in the Maremma, "my land – he underlines – here too I started organizing group trips only for women". This epidemic, according to Pellegrini, requires tourists to have more freedom during the trip, with respect and zero restrictions, "but at the same time the willingness to receive support in case of need".
Miss Biker
Miss Biker is a Facebook community for female bikers that promotes empowerment and fights gender stereotypes. That's how Lisa Cavali, who founded it in 2014 and now gives voice to 10,300 female bikers, defines her "creature." "My life, thanks to Miss Biker, really changed radically, I would say it started," Cavalli begins. Starting from the desire to bring together all female riders, novices and experts alike, for advice, support, comparison, inspiration, regardless of age, motorcycle type or appearance, the community has become a reference point for enthusiasts. Cavali left a secure job to open his VAT number, (first in the e-commerce of the business signed by Miss Biker, then expanding his activity in consulting and marketing to deal with companies in that sector, motorcycle manufacturers and destination tourism).
Almost without realizing it, he has become a motorcycle and clothing tester, a blogger, an ambassador for some brands and has begun to represent a niche of enthusiasts who now make up about 11% of motorcyclists in Italy. He started taking courses, read books, and found a job. Interactions touch 82% of monthly active users. Lisa uses the community and blog to provide travel advice to female riders; Sometimes, during more structured meetings or trips, it cooperates jointly with tourism organizations and destinations, and if necessary, relies on travel agencies that specialize in motorcycle travel. Where do Italian bikers like to go? According to a recent social survey, Trentino Alto Adige was the most chosen destination by female bikers for a summer holiday, followed by Tuscany, Veneto, Abruzzo and Friuli Venezia Giulia. As for foreign countries, France is the most popular, followed by Austria and Slovenia. This year's fuel costs and various other increases will reduce trips slightly for 55% of interviewees (a sample of 200 women riders from the community), but some will leave their holidays in the saddle.
Women in Italy
Danilo Verta and Angelina Fada, two travel designers, are the founders of Girls in Italy. He, Sardinian heart and soul, is a curator of inspiring and "transformative" travel experiences, as he likes to define them. "I work passionately to create journeys that transcend the soul," he says. Angelina is committed to promoting "soft" and sensitive forms of tourism in destination management programs for small areas. He is a son of Calabria, his world is tourism, territories, ancient country houses. "My dream – Danilo explains – is to allow inspired travelers to live the soul of the most authentic Italy, to help those who animate those places to tell about them and to present them to people in search of beauty". Girls in Italy is a tour operator that specializes in travel experiences that inspire women to travel through time, the paths of deep connection between the women who make up Italy, passionate travelers and traditions, the history and treasures that the feminine world holds in the smallest Italian communities. Discover the most authentic soul of Italy.

"Total coffee junkie. Tv ninja. Unapologetic problem solver. Beer expert."