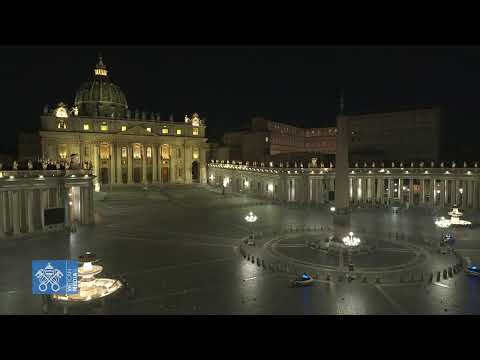 there The Pope's sixth and final day in Canada A Mass and a meeting with the Society of Jesus in Canada at 15.00 Italian time will begin in secret form, which has now become the tradition of every apostolic journey.
The first public meeting of the day was with a group of Aboriginal people in Quebec, always received in the Archdiocese. Then transfer to Quebec International Airport, where the Pontiff takes the plane 300 kilometers south of the Arctic Circle is Iqaluit, the capital of the Canadian territory of Nunavut. The Nunavut Land Title Agreement signed in 1993 is the largest Indigenous land title agreement in Canadian history. The city is home to the largest community of about 3900 Inuit: an indigenous people along the coasts of the Americas, distributed from Greenland to Alaska, and in Asia, at the tip of the Chukchi Peninsula in Siberia.
As expected The Pope visits Nagasuk Elementary School and a private gathering of former residential school studentsOr institutions entrusted by the government with scarce funds to local Christian churches, including Catholic churches: in these institutions one of the most dramatic pages in the history of this population took place with the process of forced assimilation of children stolen from the tribes. Societies must adapt to the new Western culture: According to a Truth and Reconciliation Commission report published in 2015, more than three thousand children have died from disease, malnutrition, and maltreatment in less than a hundred years. These schools were established in 1883.
In recent days, students from former residential schools have had a chance to ask Francis, who has been apologizing for wounds that are still fresh and painful. Subsequently, in the square in front of the school, there is a meeting with young people and adults animated by traditional dances, songs and music.
As the final act of these intense days spent by the Bishop of Rome on Canadian soil, the farewell ceremony is scheduled at 18.15 at the Iqaluit International Airport. About thirty minutes later, the plane will take off and Francesco will answer questions from the journalists on board. It is expected to arrive in Rome at 7.50 am on Saturday, July 30.

"Total coffee junkie. Tv ninja. Unapologetic problem solver. Beer expert."