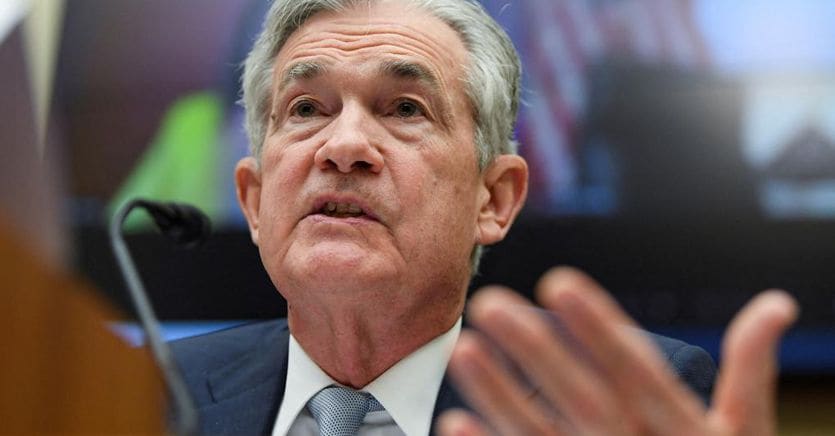 The Fed confirms the hard line: At the July meeting it raised interest rates by 0.75 basis points for the second time in a row, moved them to 2.25%-2.50% – from 1.50-1.75% – and indicated that new pressures "will be necessary". In the press release, no reference was given to next steps, but only a reference to "information received" already in the June note.
However, President Jerome Powell stressed at a press conference that a third increase of 75 basis points "might be appropriate" in September, even if everything will depend on the incoming data. "If it proves appropriate, we will not hesitate to take a more aggressive step," he added. Currently, according to the president, monetary policy rates have reached neutral.
"The more restrictive the trend becomes — it will become appropriate to slow the pace of increases, while we will assess how cumulative monetary policy adjustments will affect the economy and inflation," Powell said. However, there are no indications of the times. The president also said that the "best indicator" of the year-end arrival point was the estimates made in June, when the average "score", estimates, for individual rulers was between 3 and 3.5%, and half a point by the end of 2023. This increases by a percentage point. one by the end of 2022.
The data that will be monitored for future decisions concerns first and foremost the labor market ("which is going well," the president said), to assess whether the imbalances between supply and demand will be reduced. Only a few salary indicators are slowing down. According to Powell, it is precisely the labor market that now needs to slow down a bit.
Indeed, the general diagnosis of the economy already confirms in the press release the weakness of some indicators related to spending and economic activity, but the creation of new jobs remains, as in June, "strong" and the unemployment rate "low". To its lowest level in 50 years, Powell said the labor market is "very tight," and added that this indicates that "core aggregate demand remains strong." So much so that the GDP data may be misleading at this point.

"Infuriatingly humble alcohol fanatic. Unapologetic beer practitioner. Analyst."