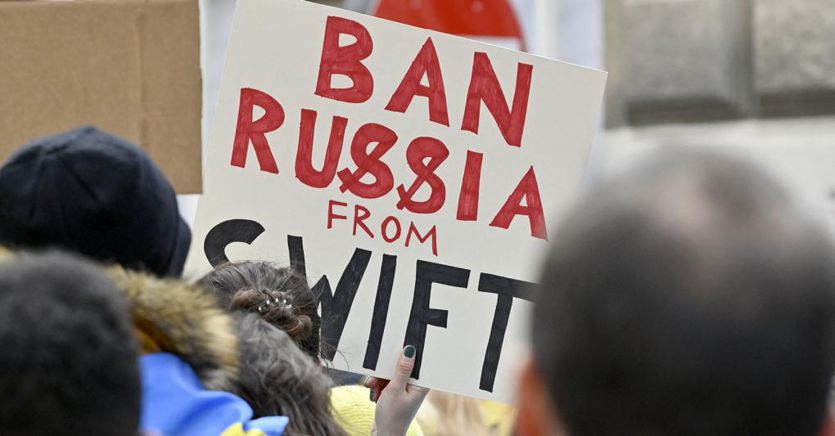 Officially, the weapons will be transferred and will be exported from the Netherlands, since the German constitution prohibits the supply of weapons to countries at war.
The European Union is preparing to expel Moscow from the SWIFT system
In this context, which is also reinforced by the German transformation, Europe is preparing to carry out the expulsion of Russian banks from the system of international rapid interbank communication. A decision on the mother of all sanctions could come in the next few hours. A virtual summit of EU foreign ministers is scheduled for tomorrow at 6 pm to discuss new sanctions against Russia, and the Swift topic is also on the table.
So, all the signs converge: not least the support that has arrived from Italy, with President Draghi who has canceled reservations in recent days and said he supports the measure, during a telephone conversation with Ukrainian President Volodymyr Zelensky, who was trapped. In Kiev by the Russian armies.
In these hours, the European Central Bank and the European Commission are assessing the impact of this move on the domestic economy, to allow member states to decide on the measure, which now appears to be a foregone conclusion.
Germany also supports
As the days went by, opposition to the measure waned, with France, Italy and also finally Cyprus – the country that hosts significant Russian assets – who said they supported it. Hungary also declared that it "has nothing against it".

"Infuriatingly humble analyst. Bacon maven. Proud food specialist. Certified reader. Avid writer. Zombie advocate. Incurable problem solver."