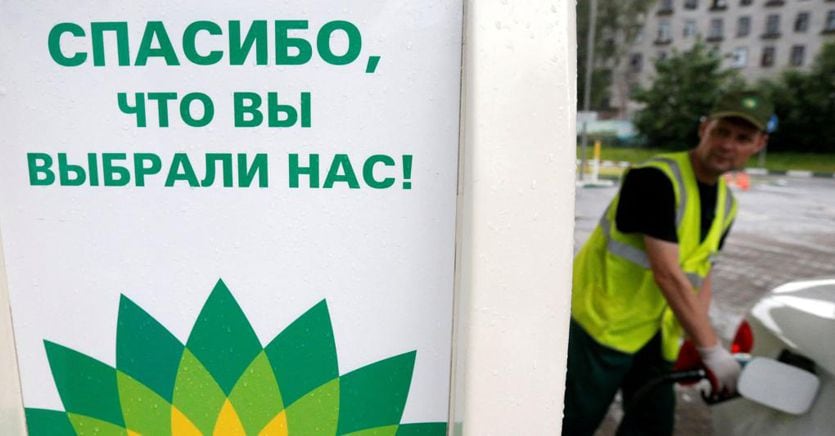 When the Soviet Union collapsed, foreign companies saw huge opportunities – a huge new market with millions of consumers, as well as minerals and oil – and flocked to buy, sell and partner with Russian companies. With the Russian invasion of neighboring Ukraine, this trend came to an abrupt halt. Norway's Sovereign Wealth Fundthe world's largest, said it would freeze about $2.8 billion in Russian assets and present an exit plan by March 15.
Baker McKenzie breaks up with Russian customers
Escape is not about Only in the energy sector. Major international law firms are also mobilizing. Baker McKenzie is so far one of the few law firms that has publicly announced that it will cut ties with several Russian clients in order to comply with the sanctions. The Chicago-based firm's clients include Russia's Ministry of Finance and VTB, Russia's second-largest bank, which has been hit by asset freezes and sanctions by the US, UK and EU. On Monday, the law firm said it was reviewing its operations in Russia. A spokesman for Baker McKenzie said: "We do not comment on the specifics of one-to-one relationships with clients, but in some cases this means resigning entirely." Linklaters, another London-based law firm, said it was "reviewing all of the firm's Russia-related work".
Other companies are now more cautious about withdrawing from Moscow. Bob Sternfels, global managing partner of McKinsey & Company, intervened in a LinkedI post to condemn the Russian invasion of Ukraine and announced that the company would not do business with any government agency in Russia. But it is not withdrawing from Russia, and this choice has sparked criticism inside and outside the company.
DaimlerTruck and Volvo: stop sales in Russia
From law firms to automobiles. Daimler Truck Holding, one of the world's largest manufacturers of commercial vehicles, has said it will halt its business activities in Russia until further notice and may review relations with local partner Kamaz PJSC. Workers' representatives said they "consider it appropriate" for the world's largest truck maker to also give up its shares in KAMAZ, the company's business council said in an emailed statement.
Swedish car maker Volvo Cars has announced that it will suspend shipments of cars to the Russian market until further notice, becoming the first international car manufacturer to do so. This was reported by various international media. In an emailed statement, the company said it made the decision due to "the potential risks associated with trading the material with Russia, including sanctions imposed by the European Union and the United States." Volvo Cars will not deliver any cars to the Russian market until further notice." A spokesperson for the car manufacturer said the vehicles were exported to Russia from factories in Sweden, China and the United States. In 2021, it sold about 9,000 cars in Russia.

"Infuriatingly humble alcohol fanatic. Unapologetic beer practitioner. Analyst."