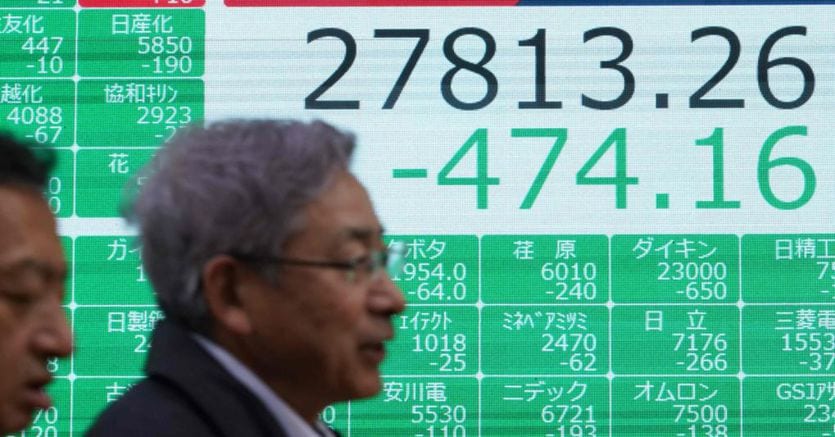 European stock exchanges are preparing to open a session soon that will be marked by the awaiting publication of the US inflation data for the month of March. Investors are anticipating a slowdown in consumer prices, so much so that according to Goldman Sachs analysts, the S&P 500 would lose more than 2% if it read above 6% in the previous month. This number will be crucial for understanding the Fed's future strategy: at the moment, Fed Funds Futures consider a 25 basis point rate hike as likely at the May meeting of 68.8%, while at the next meeting (June 14) maintain the status quo (63.7). %), indicating that markets consider the end of the restrictive monetary policy cycle imminent.
Returning to the continental lists, futures contracts on Eurostoxx 50 mark -0.16%, futures contracts on London Ftse -0.07%, contracts on the German Dax index +0.01% and contracts on Milanese Ftse Mib +0.1%. Tokyo closed up 0.6%, while other Asian equity markets showed little movement, erasing gains made in the early part of the day.
Treasury yields for two years stabilize above 4%, while in the currency market the euro traded at $1.0920 from $1.0912 at yesterday's close. The single currency is also valued at 146.03 yen (from 145.75), while the dollar/yen ratio is 133.71 (133.56). The price of oil rose slightly: WTI for May delivery rose 0.25% to $81.73 a barrel, while Brent crude for June rose 0.2% to $85.78. Natural gas on the Amsterdam TTF platform fell 0.4% to €43.5 per MWh. Finally, on the crypto front, Bitcoin is defending the $30,000 mark, surpassing yesterday for the first time in 10 months.

"Infuriatingly humble alcohol fanatic. Unapologetic beer practitioner. Analyst."