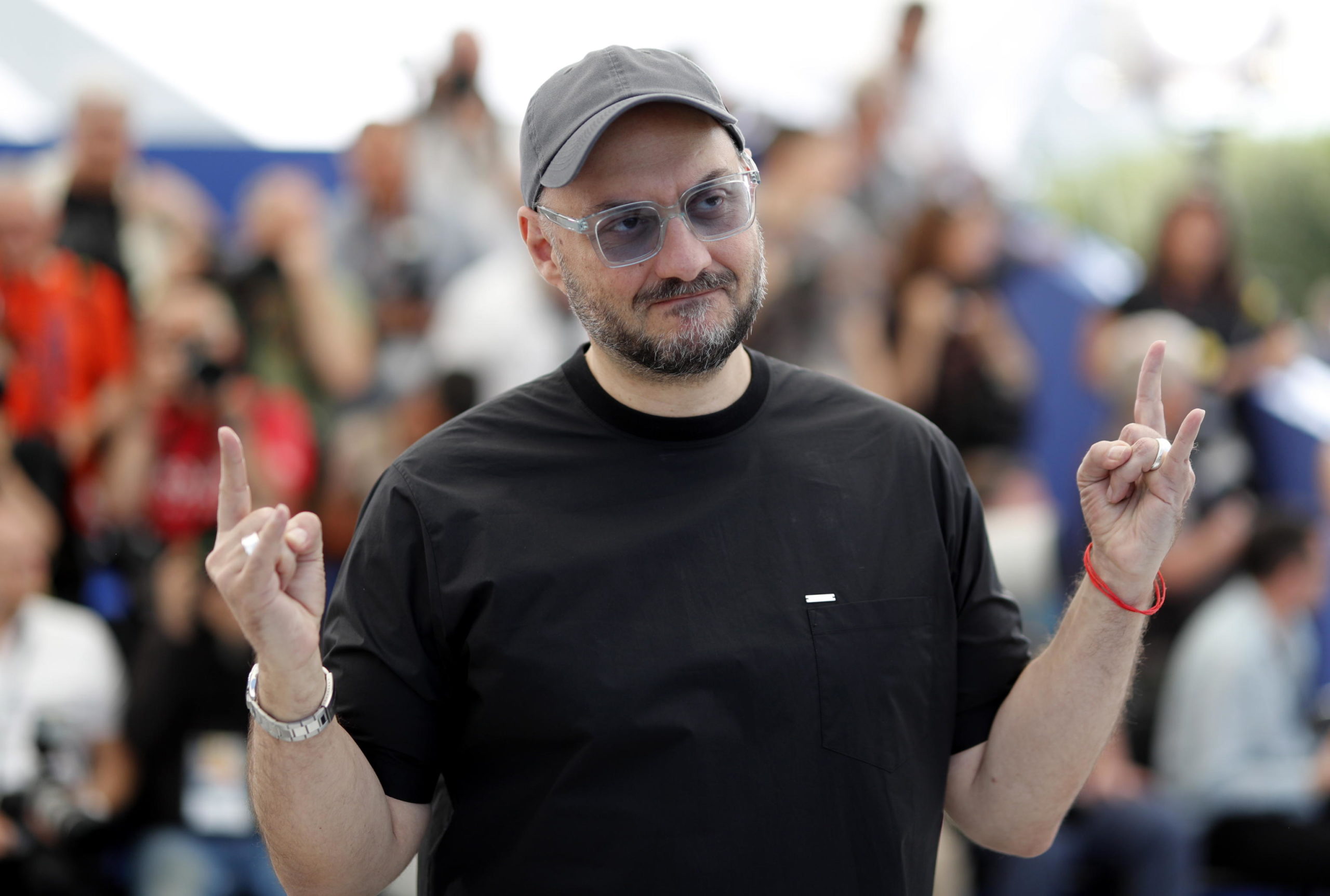 "No to war! It is important for me to repeat this phrase constantly, I am convinced that the culture and the people can stop the war, that it will end and we will live in peace." Strong, clear and unmistakable words came out of my mouth Russian dissident director Kirill Serebnikov At the end of last night's official screening of his film in competition, Tchaikovsky's wifeWhich was followed by convincing applause from the audience in the hall. He certainly would not have been welcomed at the 75th Cannes Film Festival had it not been for Serebrennikov dContracts opposed to the Putin regime (in 2018 he was under house arrest): Thierry Frémaux fought for his presence Back at his festival after having participated in several previous editions, including the 2021 edition. The Rostov-on-Don-born director gladly accepted an invitation not so easy, but for him and for all of the basic Russian culture, in one moment like him. "If someone had told me on February 23 that Russia would start a war like this tomorrow, I would have called them crazy. It is a complete disaster, a form of suicide perpetrated by the Russian governmentas well as for us in Russia, the situation is tragic, no one knows what will happen," he announced at the press conference devoted to his film, which is connected, in some way, with the idea of ​​suicide as a story of youth. Piotr Tchaikovsky's wife, that he disowned him but never wanted to divorce from The musician, he remained loyal and obsessively attached to him.
Story of the Antonina Ivanovna Milukova So it's a kind of intimate suicide within a sick passion nearing autism, a slow and devastating descent into hell by a woman, and a metaphor for a country in rapid moral decay on its way to radical change. Always disguised as imposing formalities, Serebrennikov worked on the world of a founding figure of Russian culture like Tchaikovsky that gave the director the opportunity to give his opinion on the widespread. international boycott To everything Russian, past, present, and possibly future:I understand that people are boycotting our culturewhat is happening is unbearable, but it is impossible to continue like this: culture, art and creativity are the essence of life, we cannot think of Tchaikovsky district, Dostoevsky, Tolstoy, our music, our painting, cinema .. A culture that has always promoted values, fragility and the human spirit and is always anti-militarist, Against war because it destroys humanity and culture. We as cultured people have to struggle to promote these values."
And to the controversy raised by the Ukrainian Film Center, Who asked for his film to be withdrawn in Cannes Because it was co-financed by a company controlled by Abramovich, Serebrenkov reacted by defending the oligarchy ("Even Zelensky asked Biden not to burden him with sanctions because he is a man of peace and culture, he participated in peace negotiations from the start") but above all by saying that he did not He has been receiving any money from the Ministry of Culture for several years, certainly before 2014, when the Ministry of Culture "still had dignity and it was not a disgrace." In any case, I understand the request of the Ukrainians and I already want to add that I personally have ties to UkraineI have friends who live in tragic situations, I want to express all my participation and solidarity." Tchaikovsky's wife will soon be shown in Italian cinemas distributed by I Wonder.

"Lifelong beer expert. General travel enthusiast. Social media buff. Zombie maven. Communicator."