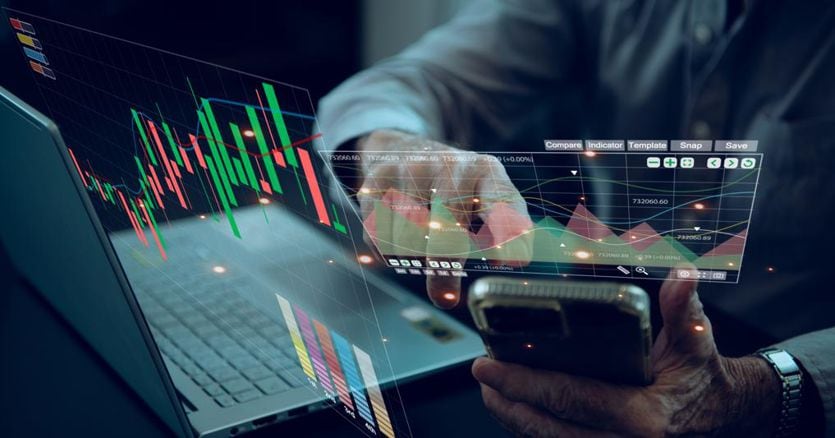 A few clicks on your computer keyboard (or mobile phone) and BTp Italia's anti-inflation shield can become part of every Italian saver's wallet, No costs additional. As for subscribing to this type of government bond with yields linked to the national consumer price index that the Treasury Department launched more than 10 years ago with its eyes set specifically on retail clients, in fact, the procedure is simple, straightforward and free, if you move at the time of issuance.
This will also be the case from Monday, March 6, when the window opens at 9 am for private individuals to purchase the nineteenth title in the series, which will have Deadline March 2028 that it Guaranteed minimum annual total return of 2 percent. The process can take place directly online, through any system home banking services enable functionality commerce.
See the code
Obviously, the practical approaches differ according to the operating platforms provided by the banks, which often already highlight banners From the initial screens are indications of access to the BTp Italia subscription thus facilitating the whole process. In some cases it may be useful to note a file Isin code IT0005532715 to include in the address searchhome trade And find it faster.
Minimal pieces and complications
At this point it is sufficient to enter the required amount, bearing in mind that for savers it is 1000 eurosMinimum purchaseable amount In addition to the subsequent multipliers (i.e. it will be possible to invest 2000, 3000 euros … etc.) and that the bonds will be automatically allocated to the applicant at the price of 100. This is because it is the only government bond that is not auctioned in the traditional way, but through Mot's platform Borsa Italiana, anyone who buys BTP Italia (at least during the first phase of the retail offering) has The certainty of always being able to get the required quantity.
For those who do not have a bank Connected
For those who do not have the opportunity to access remote banking services, BTP Italia can still be purchased upon issuance At the counter of your bank or in Enable post office. Also in this case, no bank commission is charged to investors for the purchase upon issuance, as is the case for other medium-term government bonds, while in the case of an early sale or purchase at a later stage in the secondary market, any costs are those agreed upon with the bank. with whom you are dealing. There will be time for everyone until 17.30 every day until Wednesday 8 MarchExcept for early closures.

"Infuriatingly humble alcohol fanatic. Unapologetic beer practitioner. Analyst."