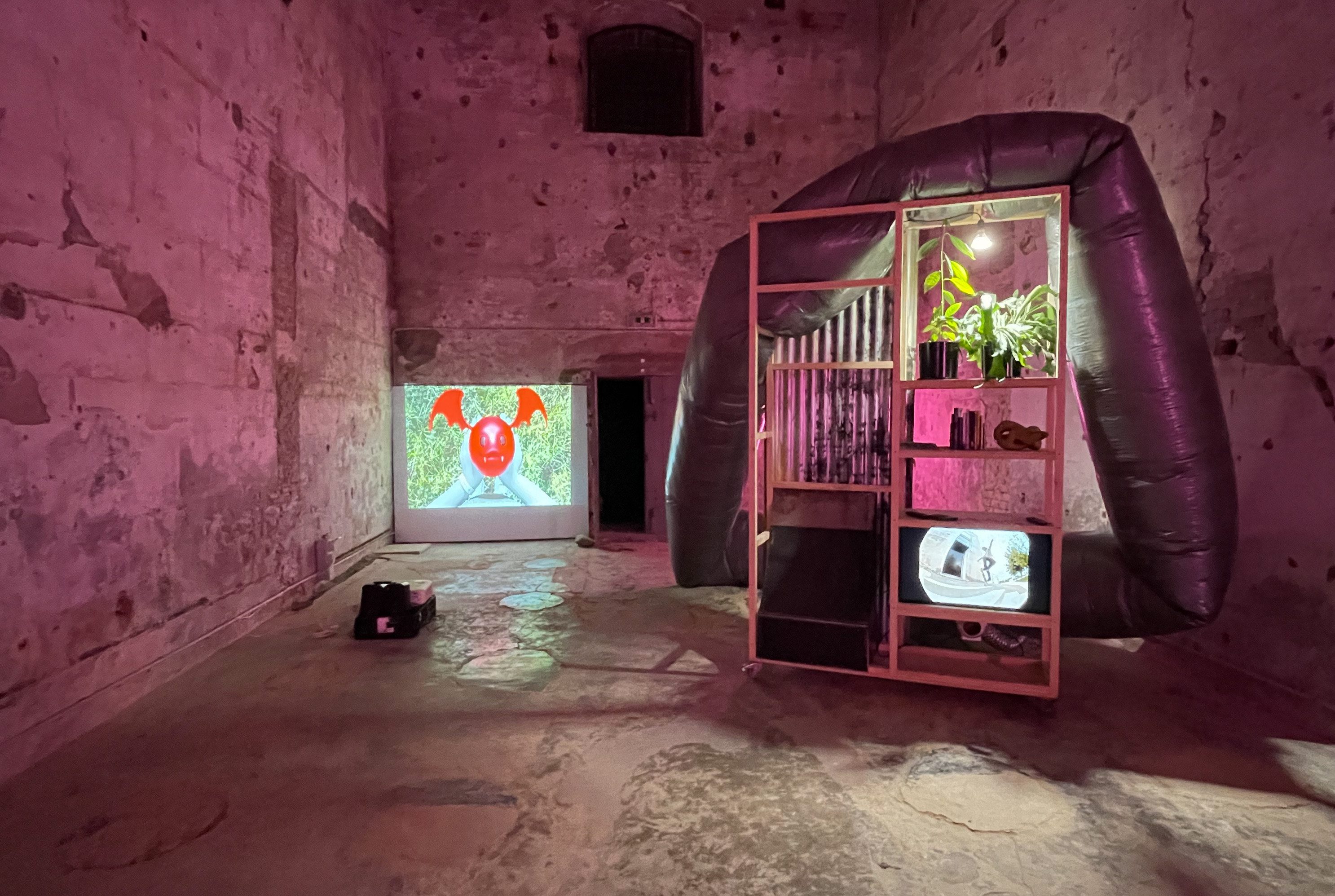 The closing of the exhibition "BelMondo" at Spazio Bunch in Venice has been extended to Saturday 26 March, which will, on this occasion, host a live collection of Trust the mask.
"BelMondo is the show that space punch It presents its own stable of artists.
All the characters involved in the project have passed through Venice and many have been collaborating for some time, or for the first time, with Punch.
The world on display is the beautiful world we believe in, a beautiful world made up of a heterogeneous group of creators who transition seamlessly from visual arts to fashion, from music to design, from photography to performance, united by the same concern – in order to use the words of the accompanying text I wrote Marta Franceschini, Researcher at IUAV Moda and the V&A Museum in London – and a tireless drive to experiment, create and do", explain the creators Julia Moruchio And the Augusto Morandi.
The artists involved are Zimna Wooda, Elser DeWitt, Ewing Lai, Giovanni Nordio, Gregorio Nordio, Miami Safari With Daniel Costa, Eleonora Lucarini, Forio Ganz, Giacomo Forlan And the Federico AntoniniTogether, their work speaks to us of violence, energy, historical, artistic and musical references, cultural and social issues, meanings, novels and poetry.
The last days to immerse yourself in this BelMondo who, from text Marta Franceschinideconstructs social judgment and the outcomes generated by hosts from the same spheres, into a tangle of contaminants, conscious and unconscious at the same time.

"Infuriatingly humble alcohol fanatic. Unapologetic beer practitioner. Analyst."