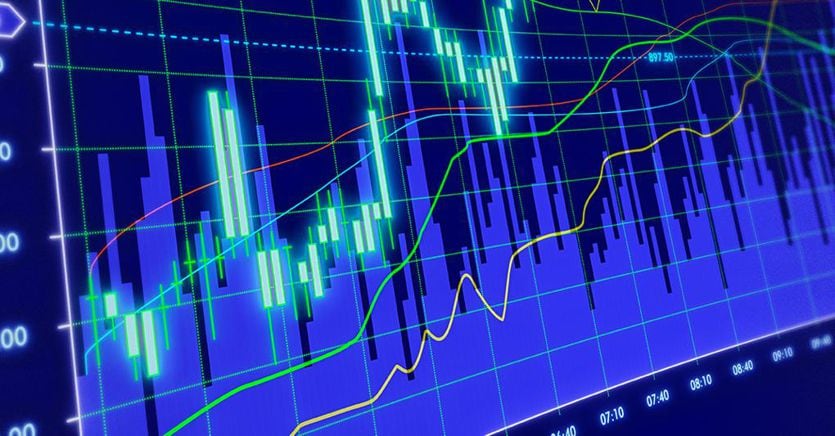 (Il Sole 24 Ore Radiocor) Supports the belief that markets have already broken the "hard-line" positions reaffirmed by central bank leaders on both sides of the Atlantic. European stock exchanges. Thus Piazza Affari seeks to boost profits tonight, after the maximum pressure of the European Central Bank, which raised interest rates by 75 basis points for the first time in its history. The FTSE MIB Extends the pace, which is still supported by bank stocks with a presence in the first row UnicreditAnd the Intesa San Paulo And the Finecobank. bounce Telecom ItaliaThursday fell to new historical lows, weighed down by discrepancies in shareholder structure and political uncertainty complicating the path toward the unified network.
Asian bourses also performed well thanks to the weak dollar and the hypothesis of a new stimulus plan for the economy by the Chinese government. On Thursday, the European Central Bank raised interest rates by 75 basis points, the largest rise in Eurotower history, and President Christine Lagarde triggered a stagflation scenario, with downside risks for the economy and upside risks for inflation. Encouraging signs on the consumer price front came from China, where inflation unexpectedly slowed in August.
7 billion BoTs are allocated annually, the highest performance since 2012
Meanwhile, the Treasury Department granted annual BoTs of 7 billion, equivalent to the full amount offered, against a request of 9.156 billion, with a coverage ratio of 1.31. The yield jumped more than 110 basis points to 2.091%, which had stood at 0.944% in the previous auction. To find a return on 12-month BoTs above 2%, it is necessary to go back to the August 2012 auction when it came to 2.677%.
Banks in light of high interest rates supports revenue
Back in Milan stock, banks are still in evidence along with the entire European sector. "The three-month Euribor curve to the end of 2023 points to a figure in the region of 2.4%, indicating further increases of over 160 basis points," Equita analysts note. They add, "Entering in a positive and gradually rising rates scenario clearly constitutes an element of support for the profitability of the banking sector, as well as broadening the scope of safety to deal with a potentially dangerous macro deterioration." "Monetary tightening" is "positive for Italian banks' interest margin", agreed by Banca Akros. They added that the suspension of the two-tier system to compensate for excess reserves would also have positive effects, thanks to "deposit rates higher than those of Tltro."
Tim bounces off his lows
Tim is recovering after the "weak performance of the stock" on Thursday, due to "tensions that have emerged in recent days on the corporate front," according to Ikita. Analysts also reported comments from what emerged from the Borsa Italiana Infrastructure conference. Experts noted that "messages regarding the performance of the 'EnterpriseCo' division, which conducts business for large corporations and the PA, are not new, but somewhat encouraging." On the energy crisis front, the leaders also confirmed that "the price is covered by 80% for 2022 and about 50% for 2023."

"Infuriatingly humble alcohol fanatic. Unapologetic beer practitioner. Analyst."