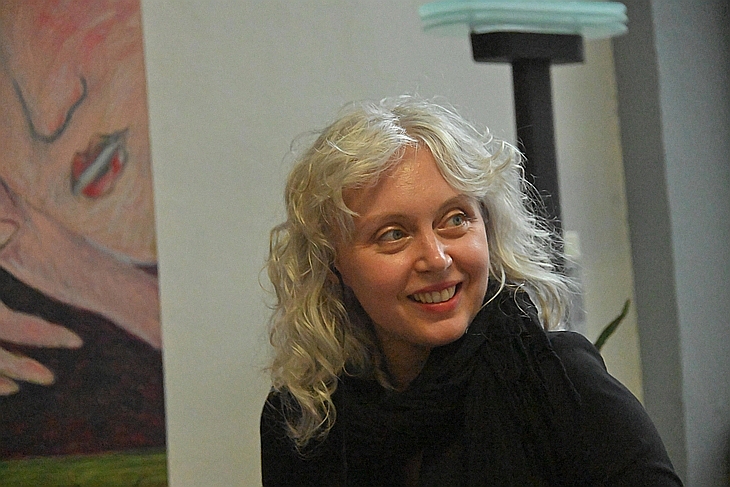 Sixteen black ink drawings in which the images take new forms and lead us to renew the uninterrupted desire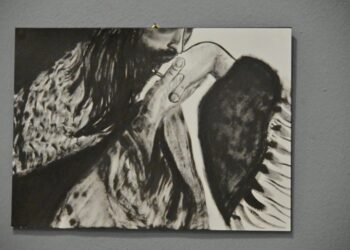 Legnano – Saturday 8 October Welcome ferioli art space The exhibition opened in the center of Piazza San Magno di Legnano "Àgalma" by Chiara H. Savoy. Emotional Journey through the way Sixteen black ink paintings Inspired by a story that Chiara came across years ago, a legend loved so much by Italo Calvino, he wrote in a notebook by Barbie d'Orevelli.
This is the spark that fueled the desire to create this journey of images. Memorable. Fragments of a story tied with a black thread mark the path in my two atelier rooms.
This legend intrigued me. – Kiara says – I was fascinated by him. A hidden ring, stone corridors, an emperor in love with a lake, words whispered behind doors. From these elements some sketches were born and the more I drew, the more I seemed to be fulfilling desire. I searched in the dark with the brush, and I found strong and dear images, images one cannot part with, not even when love is over and one would like to be forgotten. When I finished drawing them, I realized that I had hidden the pictures in black with Indian ink because it is impossible to explain why you love someone. Desire is constantly changing, and, as in legend, I have also hidden something in every drawing, a picture of an undying desire."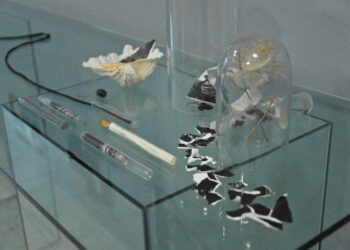 The exhibition, which opened from October 8 to 13 with free admission, aroused the interest of many friends of the artist and many people who wanted to get to know this young woman more closely. The actress, director, and designer became passionate about theater at the age of sixteen. At 19 he was one of the founders of the Radice Timbrica Teatro Company. She graduated in 2005 from the School of Training in Theater Therapy directed by Walter Orioli, she studies dubbing and works as a speaker on radio programs and documentaries.
"Theatre and a passion for drawing and painting are the hallmarks of Chiara Savoya. An artist that immediately piqued my interest and was delighted to display her work here in this art space"- Vittoriano Ferioli said. "For me, it is an honor to be able to meet talents like Chiara. This playhouse is designed to be a meeting point, giving visitors the opportunity to be thrilled in a different way. There is no single reading. Artwork has many keys to interpretation."
The black thread gave another surprise: an original buffet prepared by Chiara and Vito, where it was Black color He was again the protagonist. Starting with the black color of "Maise en Blas" and the color of the wine, poured into the glasses (original bottles decorated with handmade labels by Vito Ferioli are on display in the workshop).
Toast the desire that never fades!
Michela Manzotti
Photo gallery by Dario Croce
Related Articles

"Infuriatingly humble alcohol fanatic. Unapologetic beer practitioner. Analyst."