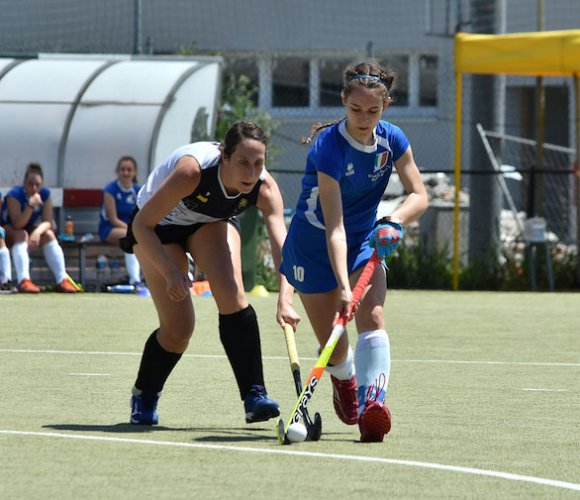 While the men's A1 Series is into the winter break, the A2 Women's Championship is in the middle of the season, with Hockey Prato Citt del Tricolore vying for second place, and next Sunday they will have a crucial challenge hosting HC Riva. The right occasion to chat with Giulia Ascioni, captain of the team coached by Paolo Grazioli.
Julia, how do you rate your start to the season?
"I think we can make a positive judgment. We have worked a lot on a physical level in the summer and the fruits of that work can also be seen on a mental level, allowing us to be more visible during the race."
This year's collection is the right mix of a historical core, which has grown over the years starting from a nursery, some Argentinian baits and an interesting youth.
"It's all true, we are an 'extended' group that does well both on and off the field. I am proud of the work of the young girls (Salmi and Cristina, both 2005, and Fernandez, two years younger than him), who have improved so much, while the Argentines make an important contribution to their experience."
What are your goals for the near future?
"On Sunday we host Riva for the last race of 2021, which is a crucial race for us to move directly to the next stage, otherwise we will face a play-off. In general, we will use the break to continue training, especially from a physical point of view, because we also will not participate in the internal tournaments."
National Chapter: Is wearing blue still one of your goals?
"I did the Under-18 European Championships in 2018 and it was a very formative experience for me. Now on the horizon they are U21s, both indoors and outdoors, and frankly, both are on my mind. For the former, availability has been requested, and also for the To me, also to my owners Malagotti, Buzzi and Pelloni, I think it's a place for our company and for the precious work you do every day."
Prato Hockey Press Office, Cite del Tricolor

"Alcohol enthusiast. Twitter ninja. Tv lover. Falls down a lot. Hipster-friendly coffee geek."