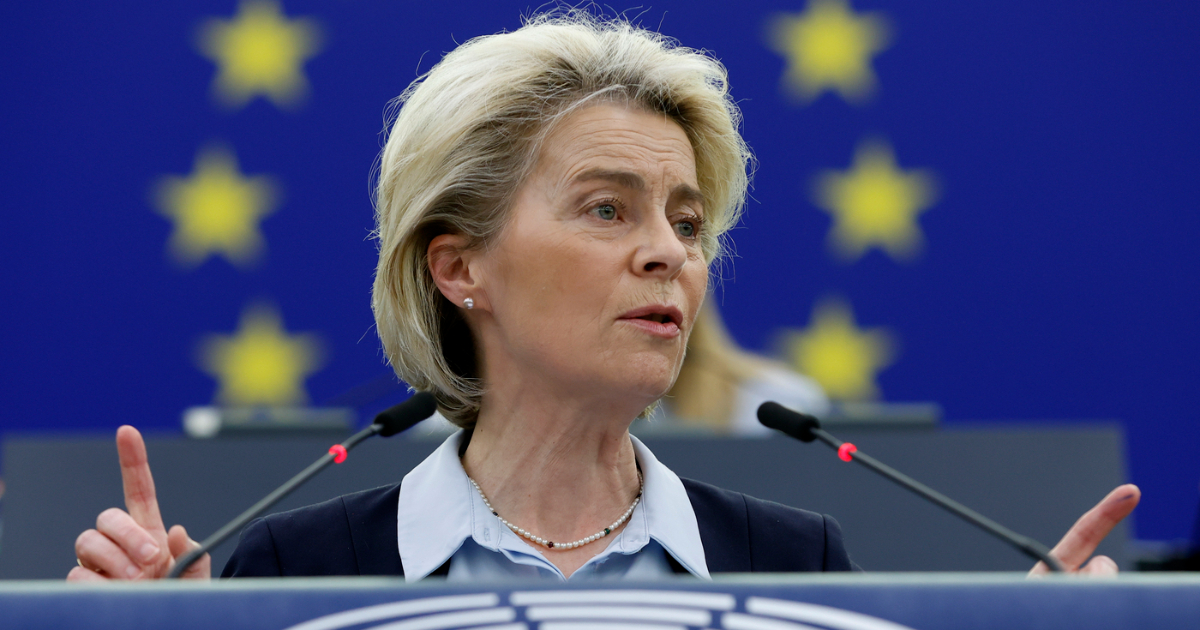 We are already working hard on the next sanctions package. Let's continue preparing for the next step with member states for now We are looking for oilto be able to prepare one Gradual oil removal"From Russia. The President of the European Commission said that, Ursula von der Leyen, At a press conference in Stockholm. In response to a question about Hungary's potential opposition to energy sanctions, von der Leyen noted that "so far all member states remain firm about sanctions and there is no indication that this is not the case for subsequent sanctions." Meanwhile, it is now known that We are moving towards delaying the start of the coal import ban. The substance of the contracts in place, at the technical meeting yesterday afternoon, was one of the most sensitive aspects to be addressed. According to European sources, the proposal to postpone the start of the ban Submitted by Germany He will get his first green light at the meeting of ambassadors of the 27 member states this morning. Koreber is expected to approve the package of measures this evening.
We have seen dependence on Russian oil and gas grow in Europe for many years. Russia uses the supplies as a lever and as a weapon. Now Europe has decided to end this addiction and we believe it will. But we need incremental steps to implement alternatives. The United States will do its part by increasing the supply of LNG. But it also tells us how important it is to accelerate the transition to renewables," the US Secretary of State said today Anthony Blinken At a press conference at NATO headquarters in Brussels.
Today, the US Senate voted unanimously, 100 to zero, on two measures against Russia, announced by the US president in March. Joe Biden. The first suspends normal trade relations between the United States and Moscow, and the second ratifies the ban on imports of oil, liquefied natural gas and Russian coal. However, the ban took effect at the end of April, and in the meantime, American refineries also continue to receive barrels from Russia.
Oil and coal are transferred relatively easily to other consumers, especially China. Less simple for gas. The truth is that now cash flowAbout 1 billion euros per day that EU countries pay to Moscow to buy hydrocarbons It has not undergone any changes. According to the calculations of the Bloomberg Research Office, the expected revenue of Moscow in 2022 from energy exports is 320 billion dollars, Nearly 100 billion more than in 2020 Thanks to the rising prices of gas, oil and coal. The war that amplifies these upward movements appears to be paying its price in some way. This also explains the continuous enhancement of rubles Its exchange rate against the dollar has returned to its value before the start of hostilities in Ukraine. Having reached the ratio of 1 dollar to more than 150 rubles, it is now converted from 1 to 76.
China, The world's largest importer of Russian oil and gas, playing a role so mysterious in this match. Beijing yesterday gave notice to its three giants PetroChina, KNOC, Sinochem Not to indulge too much in the temptation to buy Russian oil sold at a discount for fear of sanctions and stigma and able to guarantee large profits. But in the meantime, China is preparing to pay for Russian fossil fuels in yuan (not euros) as it will be All shipments of Russian Sokol crude oil have already been booked (Produced from a deposit in the Pacific Ocean Sakhalin 1 And from it a lot is obtained diesel) He leaves next month. They will end up in China, India, Japan and South Korea. New Delhi is more unscrupulous and continues to increase its purchases from Moscow without taking any care to mask its appetite for hydrocarbons that Europe is trying to turn down.

"Infuriatingly humble analyst. Bacon maven. Proud food specialist. Certified reader. Avid writer. Zombie advocate. Incurable problem solver."