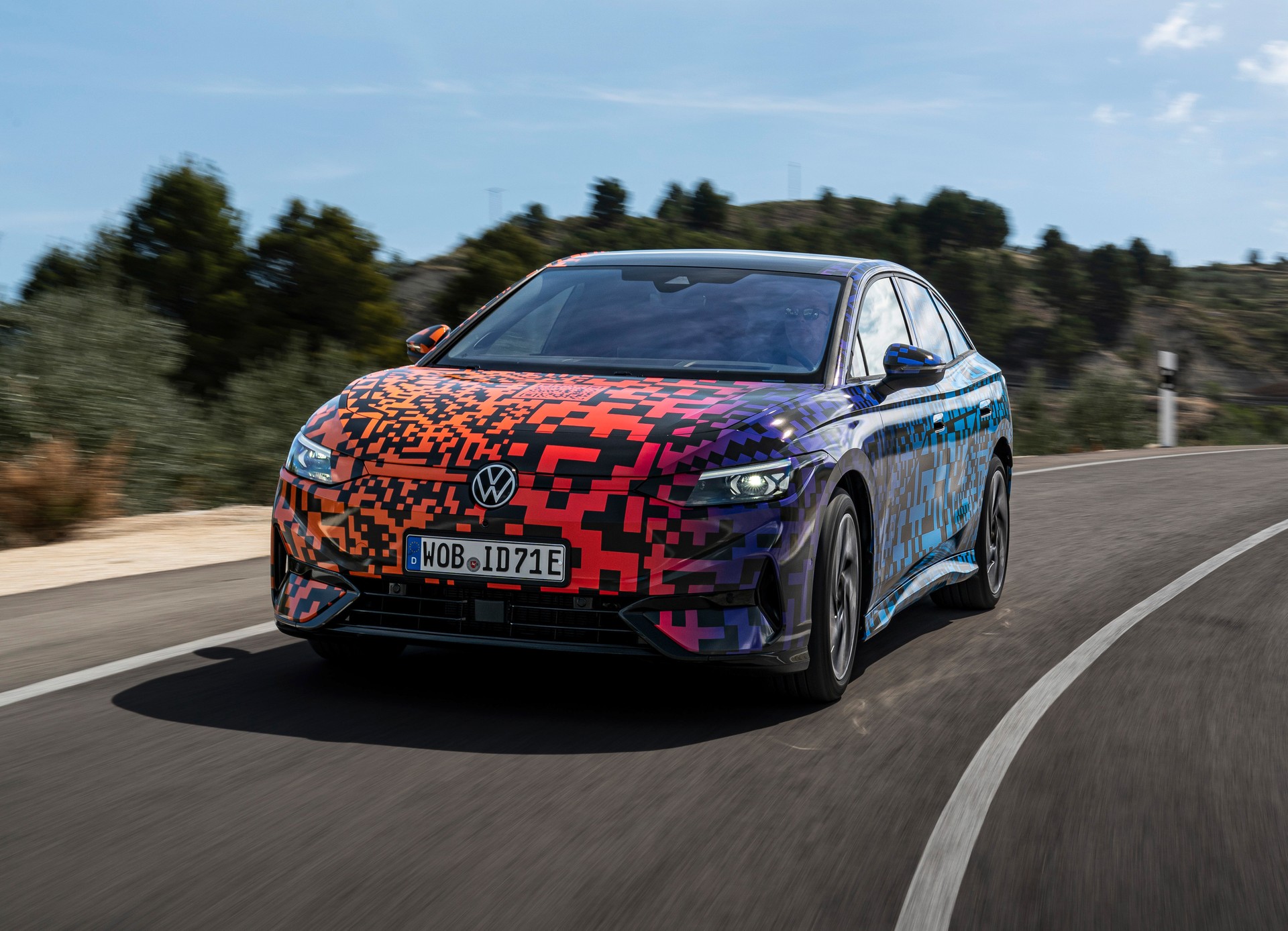 New Volkswagen ID 7 It will be officially presented Monday 17th April. The sedan we previewed at CES 2023, albeit still "disguised," which many consider The electric heir to the Passat, aims to become the top model of the German brand in the battery-powered vehicle segment. It is a global model as it will be marketed in China, Europe and the United States.
in the European marketThe new sedan will arrive By the end of 2023. More information, of course, will be communicated in just under two weeks when Volkswagen holds its launch event.
Announcing the introduction date of the ID.7, Volkswagen shared some additional information on the car as well as new photos that appear, however, the sedan is still covered in film to hide the design details.
new engine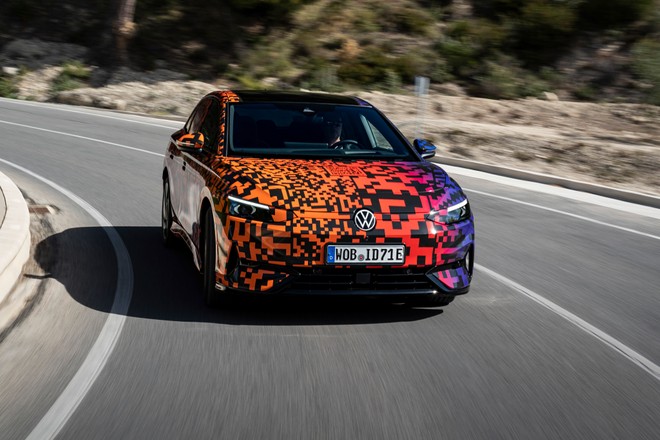 The new Volkswagen ID.7 is currently wrapping up i Development test in AlicanteIn Spain. Kai Grunitzresponsible for the development of Volkswagen, explains that with the new electric sedan it was possible to further exploit the potential MEB platform. In addition, a new, more powerful and more efficient engine was used.
In particular, the New engine internally called APP550, was developed by the Volkswagen Group Components group in Kassel, where it was also built. This unit is capable of delivering 286 hp (210 kW) with 545 Nm of torque. The German brand talks about an autonomy that, for the version with a battery of around 86 kWh (Pro S), can reach Up to 700 km depending on the WLTP cycle. A version with a smaller 77 kWh (Pro) battery will also be offered. In terms of recharging, with its large storage capacity, it will be possible to fill it with a direct current energy of up to a maximum of 200 kW.
It is approximately 4.96 meters long With a step of 2.97, ID 7 can also count on a Cx of 0.23. Inside, the sedan should provide plenty of passenger space. And speaking of the cockpit, the new ID.7 will offer plenty of technology. Behind the steering wheel, we find the very thin digital instrument display in which the main gear information will be displayed.
However, there is one in the center of the dashboard 15-inch touchscreen for the infotainment system Through it it will be possible to manage all the main functions of the car. Physical controls have been reduced to a minimum. There will also be a head-up display. The electric car will also be able to rely on a Advanced air conditioning system The performance we've already talked about in the past. The new ID.7 will also offer new seats with electrical adjustment and a massage function.
All that remains is to wait for the presentation of the new electric sedan to discover all its characteristics and the first details of the commercial presentation.

"Infuriatingly humble alcohol fanatic. Unapologetic beer practitioner. Analyst."