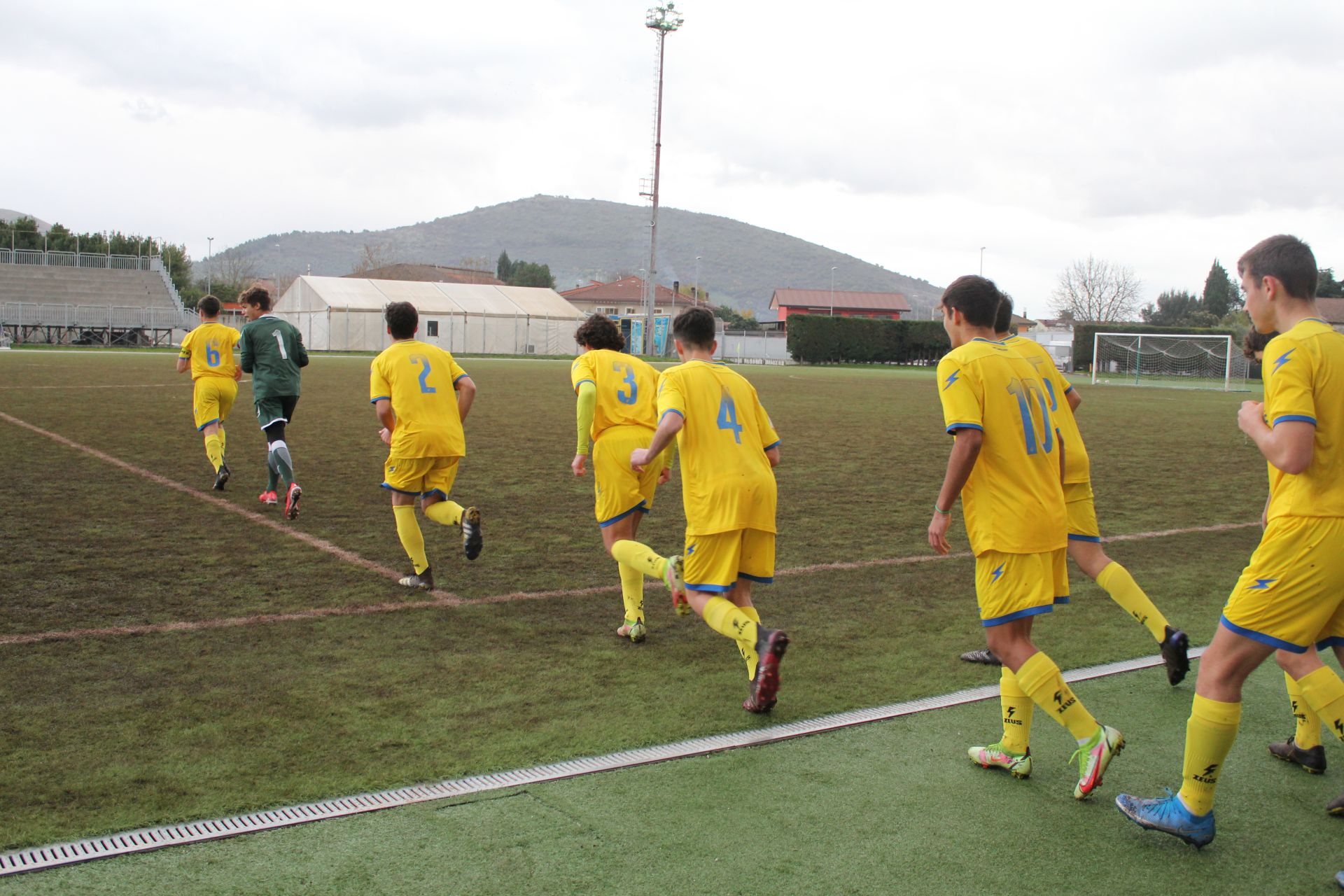 Frozenone: Scordari, Iacobelli (from 18 st Caramanica), Trulli, Sperduti, Di Giuseppe, Riggi (from 28 st Voidoc), Caschera (from 18 st Tomassetti), Pasquazi (from 13 ′ St Ricci), Carbone (from 13 ′ St Ricci) 'Sant Fioretti), Ulisse (from 8 Ave Esposito), R. Rosa.
Subs: G. Rosa, Giurdanella, Casagrande.
Coach: Broccoli.
Torinova Sports: Cupelli, Cocciarelli (from 27′ st Cancre), Conti, Di Mambro, Falcone (from 28′ st Cirulli), Filippini (from 11′ st Croce), Giuliani (from 1 st Costantini), Loreti (from 20 st Di Benedetto), Matares (from 9′ st Mexico), Pedata (from 27′ st Minchella), Ruvolo.
Subs: Panfilo, DiStefano.
Coach: Circitani.
to rule: Mr. Savino from the department of Frosinone.
Signs: 8′ pt Carbone (F), 19′ pt Riggi (F), 20′ pt Pedata (A), 32′ pt Pasquazi (F), 16′ pt Ricci rig. (F).
to cut – Fourth consecutive win for Frosinone U14, a total of 41 points and a 5-point advantage over their pursuers Nuova Tor Tre Teste.
This time it was Atlético Turinova, the Romanian team currently 11th in the standings, who fell under the blows of Gialozuri.
The first half shone, the two formations did not spare each other and faced each other head-on, but the Canary Islands got off to a better start and Open the game in the eighth minute thanks to Carbone.
In the 19th minute, Frosinone doubled with Reggie, but it wasn't even time to encourage the visitors to go short with Pedata.
Before halftime, the home team again extended their lead to 3-1 with Pascozzi's signing.
In the second half, Frosinone managed a good lead and lost poker in the 16th minute with a penalty kick from Ricci.
The match ends 4-1.
press office
Frosinone Football

"Alcohol enthusiast. Twitter ninja. Tv lover. Falls down a lot. Hipster-friendly coffee geek."