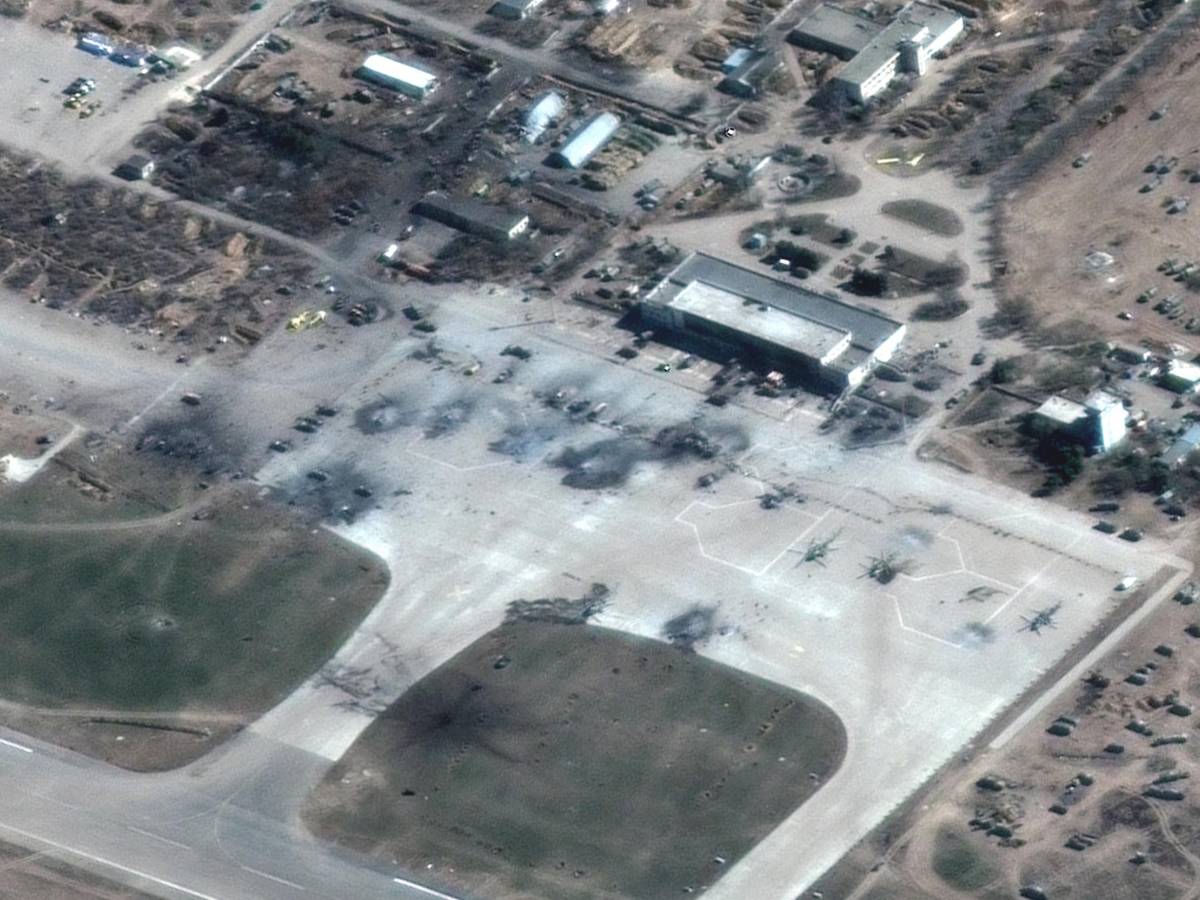 two General The Russians were reportedly killed near Kherson according to the Intelligence Directorate of Ukrainian Ministry of Defense. The third is in critical condition. According to international sources, the number of senior Russian army officers who have died on the battlefield since the beginning of the invasion of Ukraine rises to at least 18, according to international sources. The Ministry of Defense of Kyiv reports that yesterday the Ukrainian army bombed the Russian command post 49 near the southern city of Kherson.
defense center
on the page Facebookthe Ukrainian Ministry has to explain How the generals were attacked and killed: "The Armed Forces of Ukraine, on April 22, 2022, carried out a devastating blow on the checkpoint of the 49th General Army of the Russian occupation forces and, contrary to combat instructions and common sense, was placed near the shopping center of the Kherson region.". Therefore, in the event of an engagement, the two Russian generals would have lost their lives. Their names are still unknown."As a result of the impact, two generals of the passengers were eliminated, one of them was seriously injured, and he was evacuated in a critical condition.". Closes this post with a note addressed to the Ukrainian population:"Military intelligence continues to search for important targets to inflict maximum damage on the occupants of our Ukrainian land! Glory to Ukraine!
Kill all the generals
Before today, 16 generals, commanders and other positions such as colonels and captains of Russia lost their lives. The last chronological order was General Yakov Rezantsev48 years old, commander of the 49th Army of the Southern Military District. Just five days ago, it was the turn of Andrei Mordevichev, commander of the 8th Army of the Southern Military District of the Armed Forces of the Russian Federation, 5th General to die at the hands of the Ukrainian who was killed by artillery shells in the city of Chernobyvka near Kherson. The name Mordvichev was added to four other generals for a long time: Vitaly Gerasimov, Andrei Kolesnikov, Oleg Mityaev and Andrei Sukhovitsky, all of whom are veterans of the wars fought by the Russian Federation in the past 30 years against Chechnya, Georgia, Syria and the Donbass.
Because Russia lost a lot
According to some sources, Kremlin He would be very upset about the loss of some of his top generals: some experts have stated that there could be several reasons for the fall of the top Russian officers: the electronic communications equipment would be too unreliable, thus forcing the generals to act personally. Subordinates, then, would be "too terrified" of making quick decisions. However, the reasons are not only internal: as seen above from the insideUkrainians can count on excellent snipers Capable of targeting the main characters when the Russian chain of command is broken. Analysts believe that Russian leaders are suffering a higher casualty rate than in any conflict since World War II.

"Infuriatingly humble analyst. Bacon maven. Proud food specialist. Certified reader. Avid writer. Zombie advocate. Incurable problem solver."