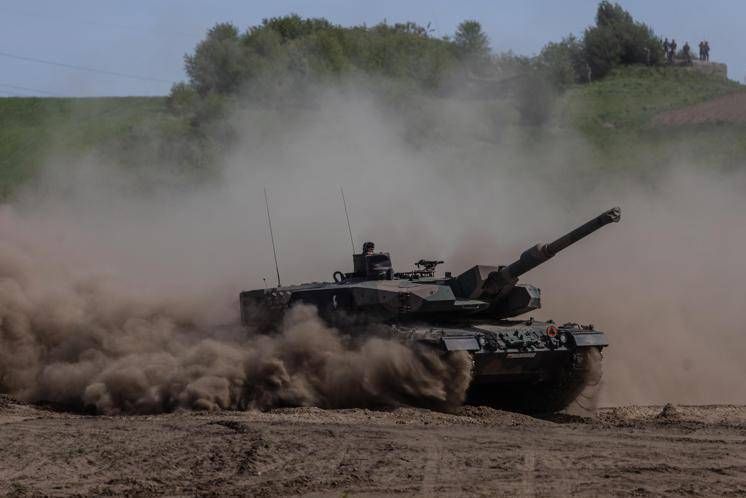 Russia claims to have destroyed a German Leopard tank driven by German soldiers in the Zaporizhzhya region of southern Ukraine.. The news published by RIA Novosti has nothing to do with the image. There is no tangible element other than the words of the commander of the Russian unit to whom the action was attributed. The Leopard would have been destroyed by Russian soldiers, who would have approached the vehicle to arrest any survivors: "We found the tank driver who was in the control centre, and the others were all dead. When he regained consciousness, he started screaming 'No.' "Don't shoot" in German.
The story of the Russian soldier
"He said several times that he was not a mercenary but a soldier in the German armed forces and that the entire tank crew belonged to one company," the anonymous commander continues the story. The German soldier, who was in a very serious condition, was to be interrogated and would provide information on the location of his unit. "He lost a lot of blood. I asked the doctor with us how long he could last, and the doctor answered, 'A few minutes.' I told the German that the injuries were very serious, and he would not survive. He said that he loved his wife and son and that he regretted agreeing to come to here. We were preparing him for evacuation – the story ends – but he died a few minutes later."
We also read that the Russian army was surprised, to say the least, by the nationality of the enemies killed. "But it doesn't matter who is in the Leopard, whether they are Ukrainians or Germans. The result will be the same: German tanks will burn and American tanks will burn, even if they are commanded by Americans," the threat looms. With the arrival of the Abrams tank that Washington will send to Kiev.

"Infuriatingly humble analyst. Bacon maven. Proud food specialist. Certified reader. Avid writer. Zombie advocate. Incurable problem solver."