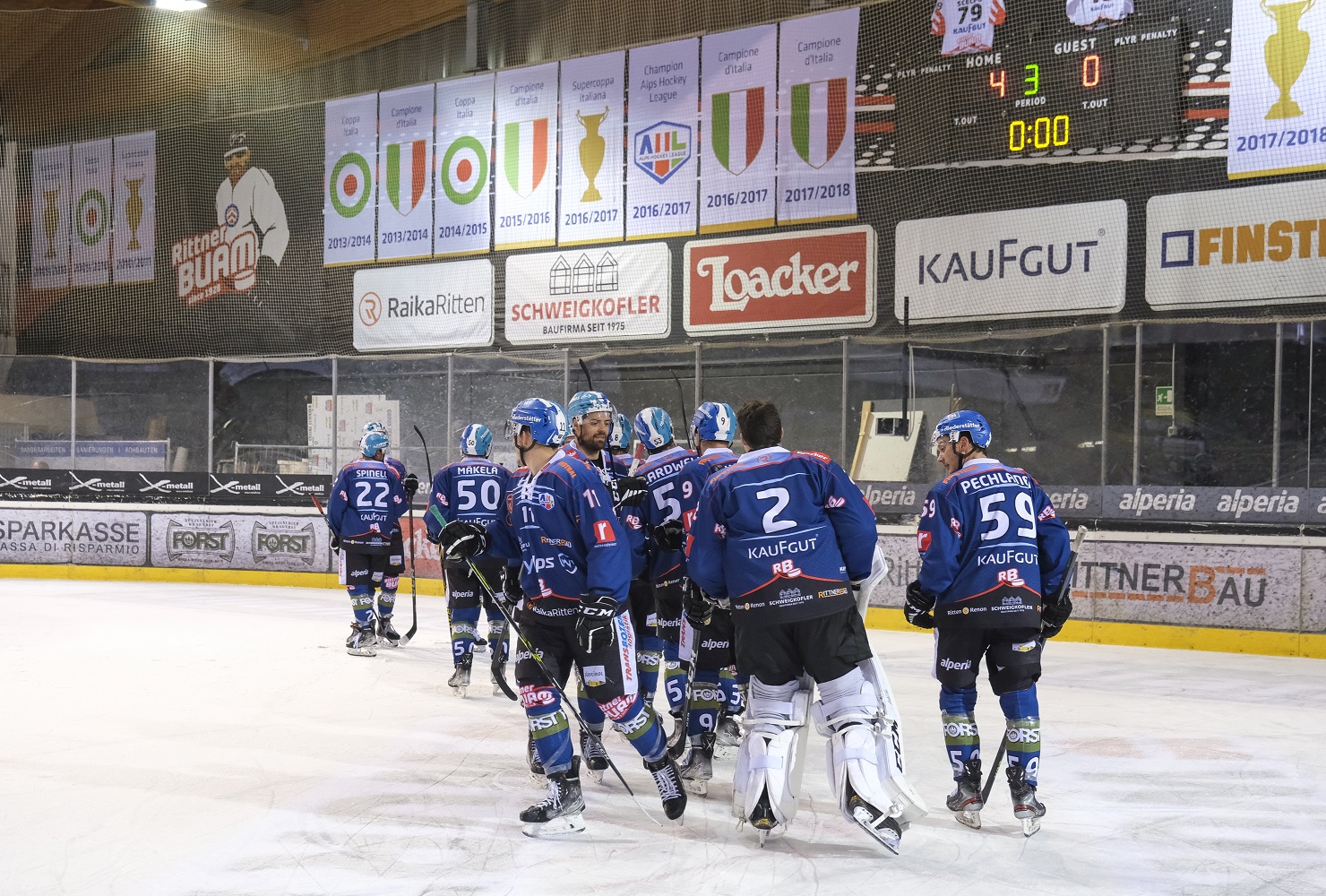 The calendar for the next season of the Alpine Hockey League has been published
On Friday, the Alpine Hockey Association presented the official calendar for the 2023/24 season. He will start on September 16 with Rittner Boam Sky Alps in the South Tyrolean derby against HC Gherdëina valgardena.it.
Boam's last season also started with the South Tyrol derby, but then they faced the Wiptal Broncos and Winstevan. On the other hand, HC Gherdëina's "Furie" will be the guest of Renon on Saturday, September 16th at 18.00. Rittner Buam's last regular meeting is scheduled for January 5, 2024 and will be a home game against the KAC Future Team.
The biggest change introduced for Season 8 of the Alpine Hockey League is the number of teams. In fact, another Slovenian team, HK RST Pellet Celje, has been added. Therefore, seven Austrians, seven Italians and two Slovenian teams will participate in the tournament. Therefore, in the regular season, each team will play 30 games: each team will face the others twice, once away and once at home. The regular season will end on January 6, 2024.
After the regular season, the main round and two playoff rounds are scheduled again, which will begin on January 18. The top six teams will qualify for the main round, which will also automatically win a play-off spot. The two best teams from the qualifying rounds will play each other in the preliminary rounds (best of three matches). The bottom two places will compete for the final stage of the season, in which the quarter-finals (from March 5), the semi-finals (from March 21) and finally the final (from April 6) will award the title. .
AlpsHL, 1to Today – September 16, 2023:
Reitner Boam Sky Alps – HC Gherdëina valgardena.it
Wipptal Broncos Weihenstephan – Steel Wings Linz AG
Unterland Cavaliers Hockey – EC-KAC Future Team
EC "die Adler" Stadtwerke Kitzbühel – HC Merano Pircher
SIJ Acroni Jesenice – HK RTD Pele Celje
EK Die Zeller Eisbären – EHC Lustenau
EC Bregenzerwald – Red Bull Juniors Hockey
SHC Fassa Falcons – SG Cortina Hafro
Middle school starts: January 18, 2024
Qualifiers begin: March 5, 2024
All matches in the calendar: https://www.alps.hockey/it/home-it/stagione/calendario-resultati
Photo/C-Max Battis

"Alcohol enthusiast. Twitter ninja. Tv lover. Falls down a lot. Hipster-friendly coffee geek."