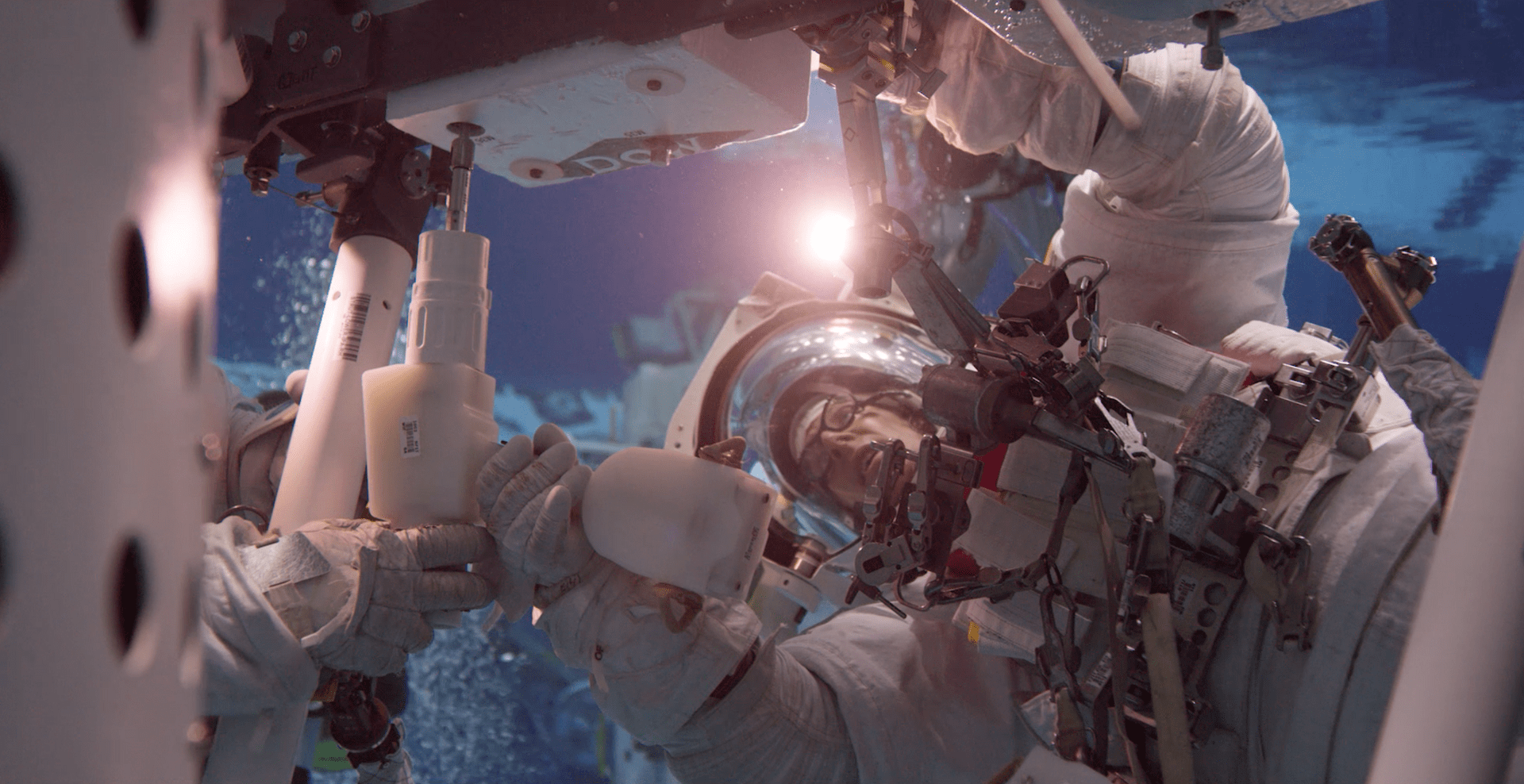 A trip to space to study human autonomy. During Matthias Maurer's Cosmic Kiss mission, departing tomorrow October 30, A team from the University of Trieste led by Gianni Piolo will monitor the metabolic activity of a German astronaut at the European Space Agency. Within 6 months of staying in orbit. The project is called Nutriss and it's the first study the Trieste team designed to monitor the metabolism of muscles exposed to microgravity and counteract lean mass loss through diet control. The goal is to establish a reference food protocol for long-duration space missions.
The project is being implemented under a specific agreement with the European Space Agency (ESA), under which the Italian Space Agency (Asi) She managed to expand the possibilities of using the International Space Station for the benefit of the Italian research sector. The first phase of this science test was carried out by ASI and ESA astronaut Luca Parmitano on the occasion of the Beyond mission at the International Space Station (ISS) from July 2019 to February 2020. The main objective set by the research team from Trieste is not that the astronaut maintains over the same body weight, but rather the fat-free mass remains constant.
In this regard, from Parmitano's note, physical activity and quality food were essential. In conditions of immobility and microgravity, a balanced diet rich in protein (not a high-protein diet) should be preferred, with a good supply of antioxidants provided by vegetables, fruits, chocolate and even coffee. "The topic of proper nutrition – emphasizes Giovanni Valentini, the Italian Space Agency in charge of the use of the International Space Station – is one of the main themes of research focus of the major world space agencies in the context of the current exploration of space, to study the risks associated with sending missions with astronauts beyond Earth orbit. Low ".
"Long-term space flight – explains Filippo Giorgio Di Girolamo of the Tries University team"te – induces changes in body composition, almost always resulting in a decrease in body mass. It is possible, through dietary intervention, to counteract or reduce the detrimental effect of microgravity on metabolism and skeletal muscle."
Professor Gianni Piolo, coordinator of the team at the University of Trieste, finally confirmed that "the results obtained with Luca Parmitano They demonstrated the effectiveness of the nutritional approach proposed by our team, and in light of this, ASI and the European Space Agency planned to continue the Nutriss study on the occasion of two further missions of ESA astronauts to the International Space Station (ISS), coming from Matthias Maurer and Samantha Cristoforetti expected in 2022″ .

"Infuriatingly humble alcohol fanatic. Unapologetic beer practitioner. Analyst."