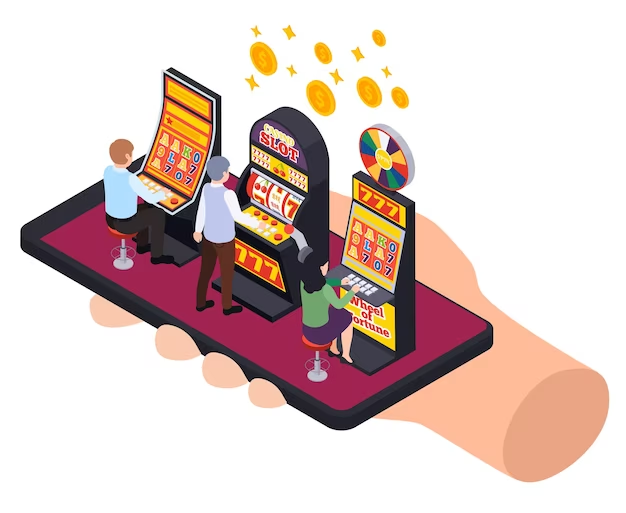 After reaching legal age, many people want to try things that were once illegal to them, including playing official casino tables. And if you're one of those yearning to try out the other best things in life, we have a guide to get you started.
In this article, we will cover the basics of playing casino, from managing a budget and being proficient as possible; here's how to make the best of your first casino experience.
Get Familiar With The Games
Before you step in, a casino's visuals, lights, and allure can be intimidating and confusing with over-the-top names like Gold Rush slots, Grand Spinn, and Wheel Of Fortune; it will make it hard to play your first actual game.
Playing some games online is a good workaround for this first-timer's issue. It helps to take practice plays in online casino apps; they even have unofficial games you can play online without betting real cash just to be safe. Overall, getting a feel of the action and intensity of various casino games helps you against a real one, especially if you start placing your cash on the line.
The House Bears The Most Advantage
No matter what games you play, the house (or casino) always has the advantage. Unlike players, they don't rely on luck but instead capitalize on risk-takers with intense calculations.
In casinos, most games have intricate mechanics that, if you take the time to study, there's a lot of math behind them, especially in most common table games like poker and blackjack, where the cards you'd get offer different odds and chances to win. When going in, never assume that you'll easily score a huge pot, as someone's jackpot winnings are just changed compared to millions of dollars quickly nabbed by the house.
Streaks Don't Last
If you win games in a row, you know you will eventually lose. When this happens, try to enjoy your winnings and take a breather. If you don't, you might fall down this rabbit hole where you keep raking in wins and cash until you get into one game that makes you lose everything. The same applies to losing streaks. If you've been losing too much, take a breather and slowly get back again until you start getting back your losses, one game at a time.
Gamble On What You Can Afford To Lose
Casino games are a lucrative way of earning money fast, but it is another way to lose money with extra steps. Before starting your casino journey, give yourself the time to budget the money you can afford. Remember that you're playing with real money, and the problem starts when you're playing and losing more than what you can afford.
A good tip is to create a separate account solely used for casino games if you plan on playing casino as a hobby, so you can afford to lose it and not affect your savings. Alternatively, just use cash and keep your cards away from you. And if you still can't put up a budget you can afford, don't play. It sounds off-putting, but you're bound to lose in casino games because if you can't afford to lose, you can't afford to play responsibly.
Start Small, Then Gradually Go Big
When starting, you must know which games range from the safest to the riskiest, and there are many reasons for it. Still, what you can think right now is that doing this tactic not only lets you have a whole casino experience, but you can quickly get wins and build up your bankroll from your recent losses.
For starters, be familiar with blackjack and other sports-related bets available on the casino floor. It's just a matter of working your budget and confidence until you see yourself sitting down on high-stakes poker and other high-roller games.
Avoid Casino Slots
Casino slots are some of the most played games in every online or physical casino, but it doesn't mean you can take wins easily just because it's popular next to poker. The truth of casino slots is that they are incredibly exploitative, with its over the top jackpots and no-brainer mechanics.
But behind that simplicity is a complicated algorithm that allows players to win prizes until they fall short of a few plays from winning the jackpot. At that moment, the software flips it over and controls the results. It's still available for you to play when you want to; it's just that you have to lose so much for a slight chance of a jackpot deal.
Final Thoughts
Playing casinos takes a lot of wits and money you can afford to lose, but being in one gives you that intense, action-packed rush of winning and losing. Overall, that lucrative experience makes the whole thing memorable and worth it.
The tips above help you get into that preparation phase and get the most out of your first experience efficiently. And at any point, that casino playing is not fun for you now, and it's never wrong to quit ahead and play later.

"Typical beer trailblazer. Hipster-friendly web buff. Certified alcohol fanatic. Internetaholic. Infuriatingly humble zombie lover."