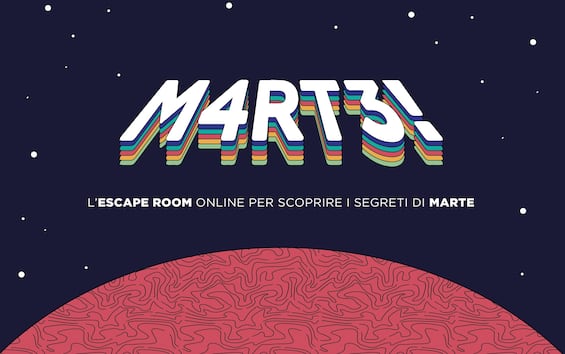 The Leonardo da Vinci National Museum of Science and Technology in Milan is participating for the first time in Milano Games Week to launch a preview of the M4RT3! Online escape room.
escape room
Dedicated to Mars and Astronomy and created in collaboration with INAF-Osservatorio Astronomico di Brera and with visual design and development sponsored by Marimento, M4RT3! It is a narrative journey between science and science fiction, on the trail of the famous astronomer Giovanni Virginio Schiaparelli, to discover the mysteries of the Red Planet. The player will be able to discover the true story of Schiaparelli, director of the Brera Astronomical Observatory in Milan, when he discovered the continents and seas on the night of August 23, 1877, pointing the telescope that was observing the sky towards Mars. , islands, canals, polar caps, and come to fantasize about the existence of intelligent beings, Mars. A cooperative game whose goal is to unravel a mystery that seems to threaten the Earth, solve ten puzzles based on archival documents and real information, analyze the real contents of the Mars 2020 mission on the NASA website and images coming directly from the European Space Agency, explore mysterious virtual places, conduct research on the Internet and conduct Investigations are guided by a spirit of observation and logical deduction.
Debut in Milan Games Week
Marking the launch of the M4RT3! , the museum makes its debut at the Milan Games Week by recreating the atmosphere of a darkroom in which there is a real fragment of a Martian meteorite from the Planetary Science Museum ParSeC Foundation – Parco delle Scienze e della Culture. Hundreds of millions of years ago, as a result of a major cataclysm, parts of the surface of Mars were separated from the planet. Some of them fell to Earth after wandering through the solar system: the presented part arrived on our planet about 60 thousand years ago, and was found in 1999 by the Italian collector of antiquities Giorgio Tomilleri in the Libyan desert area called Dar Al-Jani.

"Infuriatingly humble alcohol fanatic. Unapologetic beer practitioner. Analyst."