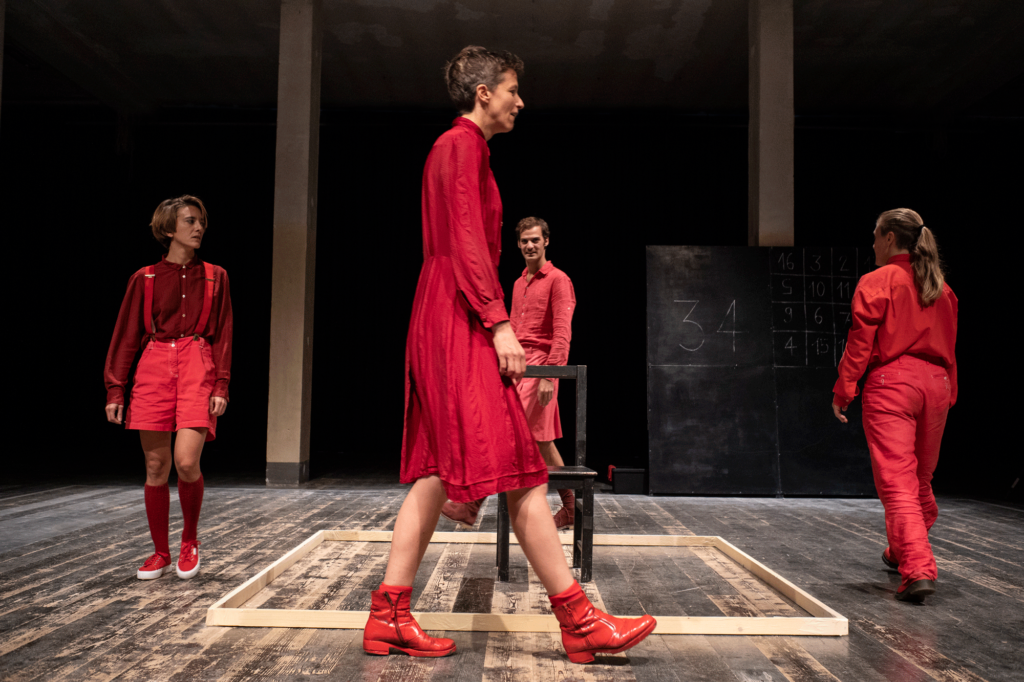 It happened
New date tomorrow with the season directed by Chiara Bersani and Giulia Traversi, in collaboration with AstiPride
"Nodo Piano" continues the theatrical season created by Spazio Coeur, with the artistic direction of Chiara Bersani and Giulia Traversi.
Tomorrow (Saturday) at 21 o'clock "Abracadabra – Mario Mele's Spells (# Studio5) – Boy and Girl Education" will be released.
The show – organized and produced by Irene Sereni, Caterina Simonelli, Anna Rezzini, Luca Oldani, Cristian Tobito, Maurizio Guanetti of the company "IF Prana" – was organized in collaboration with AstiPride.
Mario Meli was a philosopher, poet, activist and actor who committed suicide at the age of thirty in 1983. For his revolutionary writings that anticipated studies of gender identity and sexuality by forty years ».
the offer
«The show – they continue – then it is a theatrical journey divided into stages, called studies, that transfer Millie's revolutionary thought to the stage, his research in the difficult relationship with femininity, typical of every human being, with sexual identity and repressed desire. .
«In particular – and he concludes – the fifth and final study of the "Abracadabra" aims to reflect on the subject of education. A study that proposes, more than previous studies, not to be nostalgic for Mario Meli and his experiences, but rather to use his person and his ideas to search for ourselves today ».
Meeting with the artists
At the end of the event there will be a meeting with the show's artists and artistic directors, Chiara Bersani and Giulia Traversi. The meeting will be interpreted in sign language by Elisabetta Rocca, who will also take care of the welcome before the performance.
Furthermore, the Spazio Core continues the experimental work for accessibility to performances in season, thanks to the collaboration with the Al.di.Qua Association. artists. On the podium there will be two sign language interpreters, Cesare Benedetti and Sara Branovi.
There is also an audio description of the show through the devices requested at the entrance by Camila Guarino and Giuseppe Comunello and interpreted by Simone Chiacchiarelli (for information and reservations: [email protected]).
Show tickets: 10 euros; Reduced to 8, 5 euros. pre-sale on https://www.webtic.it And at the ticket office on the Spazio Coeur. For information and reservations: [email protected], 327/8447473.
Dialogues between nodes
The literary section parallel to the theatrical season also continues, curated by Viola Lo Moreau, baptized on the occasion of "Dialogues between the Decades", in collaboration with the Alberi d'Acqua Library. The next appointment will be Saturday March 18th at 6pm at FuoriLuogo (via Govone 15) with "Knot between Graphics and Text: Comics," a date where Virginia Tonfone and Viola Lo Moreau will speak.

"Infuriatingly humble alcohol fanatic. Unapologetic beer practitioner. Analyst."