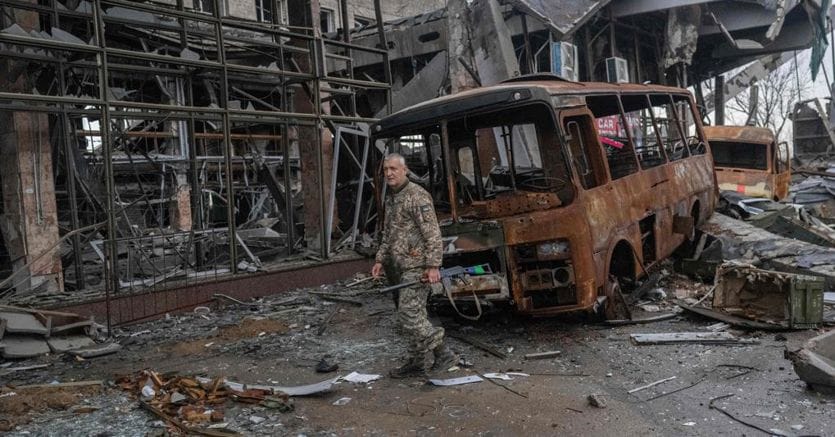 Zaporizhzhia, IAEA inspection of the plant after yesterday's attacks
The International Atomic Energy Agency will conduct an inspection today at the nuclear power plant in Zaporizhia, after the site was bombed more than a dozen times over the weekend, to assess the effects of the attacks. The International Atomic Energy Agency said the explosions damaged buildings and equipment, though none were "critical" for nuclear safety. Director General Rafael Grossi said the military forces behind the bombing were "playing with fire," adding that they "must stop immediately." "Repeated explosions at the Zaporizhia Nuclear Power Plant site in Ukraine last night and this morning damaged buildings, systems and equipment, with some explosions occurring near the reactors," the agency said in a statement.
The agency said the factory was hit by "more than 10 explosions in 40 minutes," although radiation levels at the site remained normal and there were no reports of injuries. Even the stations' external power supply, which was cut off several times during the conflict, was not affected. Site management reported damage to several sites, including the radioactive waste and storage building, cooling sump spray systems, an electric cable for one reactor, condensate storage tanks, and a bridge connected to another.
Rafael Grossi said: "Even if there was no direct impact on the main nuclear safety and security systems of the plant – the bombing was dangerously close. We are talking about meters, not kilometers. of people."

"Infuriatingly humble analyst. Bacon maven. Proud food specialist. Certified reader. Avid writer. Zombie advocate. Incurable problem solver."