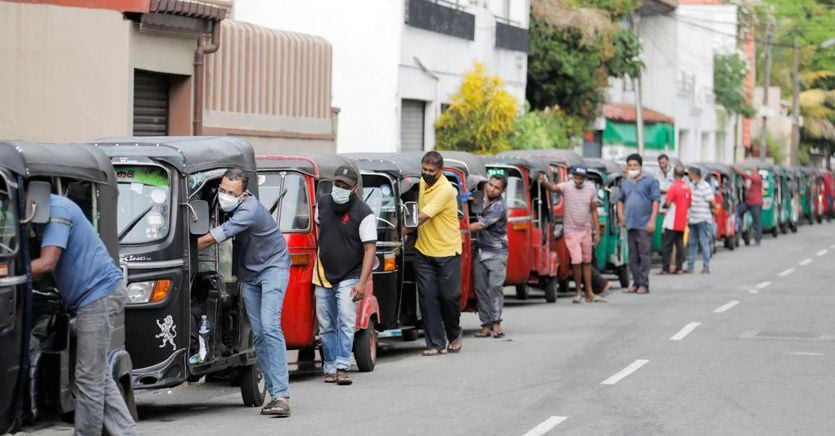 (Il Sole 24 Ore Radiocor) Inflation in the United States touched its highest level since 1981, at 8.5% annually in March and +1.2% compared to the previous month. However, the "core" inflation figure turned out to be lower than expected and traders are hoping the exorbitant prices have peaked. It was sales to credit institutions that marked the session European stock exchanges Which closed in red. The FTSE MIBFrom Piazza Afari pay losses Unicredit And Pop eh bank.
Yields on US government bonds are slowing, back to less than 2.7%, and government bonds in the eurozone have recovered, to the point that BTp in 10 years It goes to 2.4% compared to 2.5% from the opening. in sharp rise Wall Street.
The highest inflation used since 1981, but given the 'core' slowdown
In March, US consumer prices rose 1.2% MoM, versus expectations of +1.1%, after +0.8% in February. This was announced by the Ministry of Labor. The "core" figure, that is, without a component of food and energy prices, grew by 0.3% after +0.5% in the previous month, against expectations of +0.5%. On a yearly basis, the overall figure registered +8.5% – more than 8.4% of expectations and above 7.9% in February – the largest increase since December 1981. The "core" figure grew by 6.5%, after +6.4% in the previous month, which is higher No. Since August 1982; Expectations were +6.6%. Month-on-month food and energy sector prices increased by 1% and 11%, respectively. Over the past year, energy prices rose 32%, and food prices 8.8%, the largest increase since May 1981.
According to Edoardo Campanella of Unicredit, it is possible that US inflation has either peaked, or is very close to it, because the base effect (ie comparison with the months of 2020) is about to turn negative and gasoline prices have stabilized. Year-over-year core data is also expected to peak next month and then decline. However, the US figure should support the Fed's desire to raise borrowing costs by 50 basis points in May.
Good Tenares in Milan, capital exit bend bankers
Unicredit and Bper's performance among bankers affected Milan stock. Capital Research Fund, which owns more than 6% of Unicredit, has reportedly sold shares in Commerzbank and Deutsche Bank and the market fears that a similar move could also happen to other significant investments in the banking sector. In Frankfurt, Commerzbank and Deutsche Bank both incur heavy losses. Among the best of the day Tenariswhich benefited from the jump in oil thanks to the easing of the restrictive anti-Covid measures in Shanghai, while Leonardo – Finmeccanica He got a positive opinion of Deutsche Bank. weak public, on the last day to build positions given the April 29 meeting that will elect the new board of directors. level Atlantia: According to rumors, the takeover bid by Edizione / Blackstone may start as early as tomorrow, and the price will be €25 per share.
Oil prices rose and the West Texas Intermediate crude index returned to above $100
Oil prices jumped again to $105 a barrel in London and above $100 a barrel in New York. Then Beijing announced its first reopening in Shanghai after the lockdown. On the other hand, European gas processed in Amsterdam showed a modest increase to €103 per MWh. In the currency market, the euro-dollar exchange rate is still close to a two-year low of 1.0853 (from 1.0885 at the previous close of European markets), with the single currency valued at 136 yen (from 136.62) and the dollar at 125 yen (125.37).

"Infuriatingly humble alcohol fanatic. Unapologetic beer practitioner. Analyst."