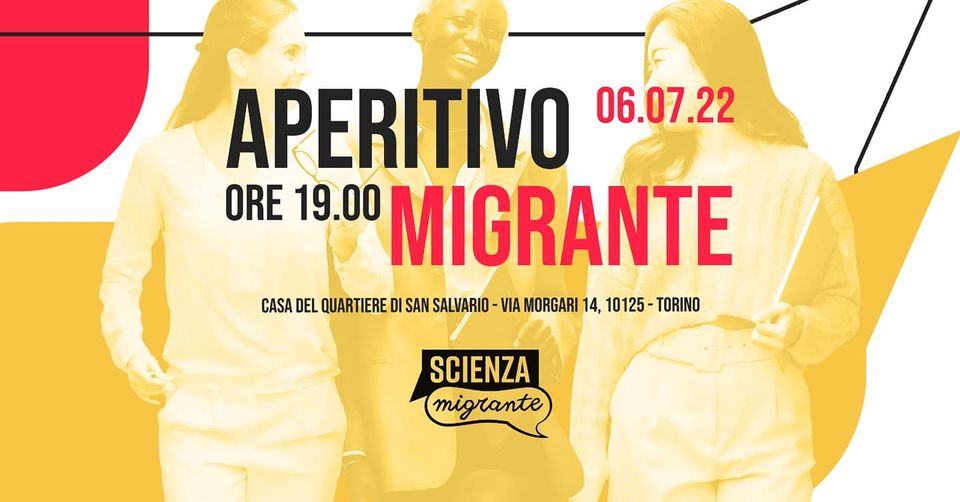 Tomorrow, Wednesday, July 6in 19.00in neighborhood house San Salvario (via Morgari 14, Turin), andappetizing immigrantIt is the first in a series of scientific, cultural and linguistic appetizers to be opened Migrant Science – Stories of Science and MigrationIt is a multidisciplinary and interdepartmental projectUniversity of Turin In cooperation with INFN Turin department, Which aims to share and promote the cultural and scientific heritage of immigrants in the Piedmont region.
The project was born from the idea of ​​contributing to the public debate on the topic of migration and integration from a different point of view, starting with the scientific stories that starred in those who migrated from their countries of origin to Italy, taking with them cultural and scientific knowledge that is often unknown or unexpressed . The project is divided into three integrated phases. Science immigrant is already Gate (universamigrante.unito.it) with the stories that immigrant scholars tell themselves, educational project for schools Designed and edited with immigrant scholars and a series of A wandering aperitif in Turin neighborhood houses.
The Appetizing immigrantsWhich will witness the participation of the duo Jack and Lou Smilzoin collaboration with RKH Studio and Associazione Centro Scienza Onlus, will be an opportunity to meet the protagonists of the stories collected on the portal. universamigrante.unito.it and discover Stories and culture of their home countries. During the event, the audience will also be able to take part in an interactive quiz, listen to the answers of immigrant scholars and talk about research, culture and immigration in an informal and fun way.
Since the 1990s, the phenomenon of emigration in Italy has witnessed a continuous growth until today it assumes dimensions similar to those of countries with ancient immigration and puts the Italian experience in parallel with countries such as France, Great Britain or Germany. Today, foreign nationals located throughout the country constitute about 9% of the population residing on the peninsula. Who i am? What do they do? Why did they choose Italy and what social and economic impact did they have?
"The science of immigrants" He specifically wants to make their stories known, through stories of life and science featuring heroes who migrated from their countries of origin, bringing with them cultural weight and scientific knowledge that is often unknown or unknown. The project is aimed primarily at the community of scholars, with the aim of contributing to the debate on the importance of integration for social progress, using the universal language of science and the value of scientific thinking to convey the message.
Migrant Science – Stories of Science and Migration It is a project funded by United As part of the 2021 Call for Public Participation Projects.

"Infuriatingly humble alcohol fanatic. Unapologetic beer practitioner. Analyst."