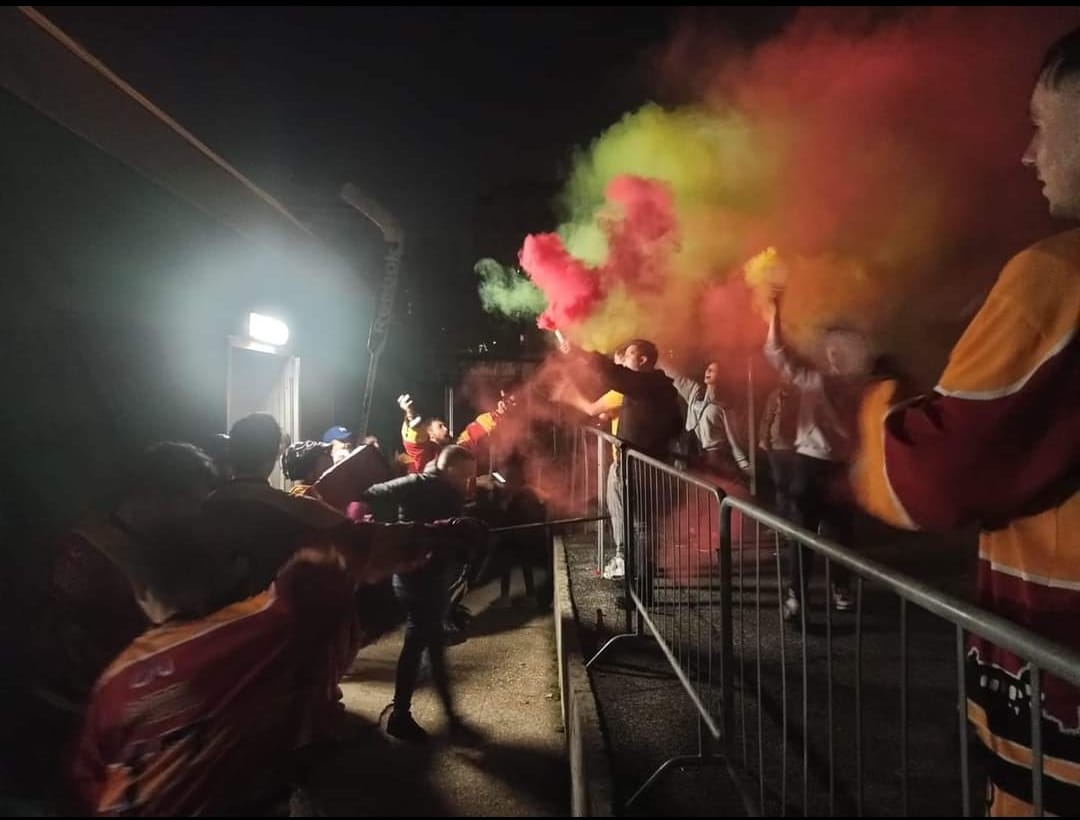 Views: 84
This article has already been read 106 times!
"Are we for the people's hockey for the people, do we want the arenas to be full and to improve this sport, and that the press can help us in this goal?
It may seem strange to you that a group of supporters, incidentally as small as ours, would turn to the press to ask for help in a cause, but let us start from the supposition that we want to tell you the story and that we want to inform the majority there is a bit of a natural.
To get straight to the point, we're CUMR, an acronym that stands for Commando Ultras Mammuth Roma. We are a group of boys, workers and students from the south of Rome who met in 2015 to encourage and support at all costs Mammuth Hockey Roma, the only inline hockey team in the capital that currently plays in the national Serie B championship, but has a past in Serie A. For 8 years we have filled the stands In PalamUNICIPIO on Via Tito in the San Paolo district. Every Saturday when our colours, the colors of the Eternal City, take to the track, we do so with passion and feeling for a variety of reasons.
We do it because we love our favorite team, that's obvious, but if our passion is so strong, there must be a reason: let's not kid ourselves, you might google "what is inline hockey", it basically shows the secondary stage the sport is in Our country, we know it bitterly. Despite this we love it more every day and it saddens us to see the empty buildings all over the trunk when we go away. So one of our goals is to fill our home and other people's buildings with color, feeling and a sense of belonging, whether someone imitates us to improve the state of inline hockey and why not make it more exciting.
This is also why we have been actively involved in reorganizing the logistics of the youth mammoth sector for years, as our concern is to bring people closer to the sport, to make them fall in love with it as much as we do.
We do too because mammoths are an incredible fact. As we said earlier, they are the only team in Rome and they are based in Garbatella and San Paolo, our region, they are for all intents and purposes also a neighborhood team and that only makes us proud, but that's not all. Mammuth Hockey Roma is a popular participation team, anyone who wants can help perpetuate this neighborhood dream. The players pay to play, the president plays and pays his share, and the fans contribute as much as they can. In short, it is a popular team for the people of this neighborhood formed by the people. Is this not pure passion?
Well, these are our goals. What we want to stress is that we come in peace and that, for once, we want to point out that cheering in the stands can be a positive factor. So we ask the press to convey this message of peace, passion and feeling.
For popular, healthy and colorful hockey.
in faith,
CUMRs.

I have been following sports as a journalist (in particular regional amateur football) for more than 10 years, collecting various work experiences (including obviously Punto a Capo Sport, sports courier, radio and television), until I became an editor-investigator Punto in Capo Sport. I've also become a professional video maker and currently collaborate with Us Ladispoli on all things media side, but I've also embarked on other career paths.
I like to always have new experiences and always learn about different aspects of life.

"Alcohol enthusiast. Twitter ninja. Tv lover. Falls down a lot. Hipster-friendly coffee geek."