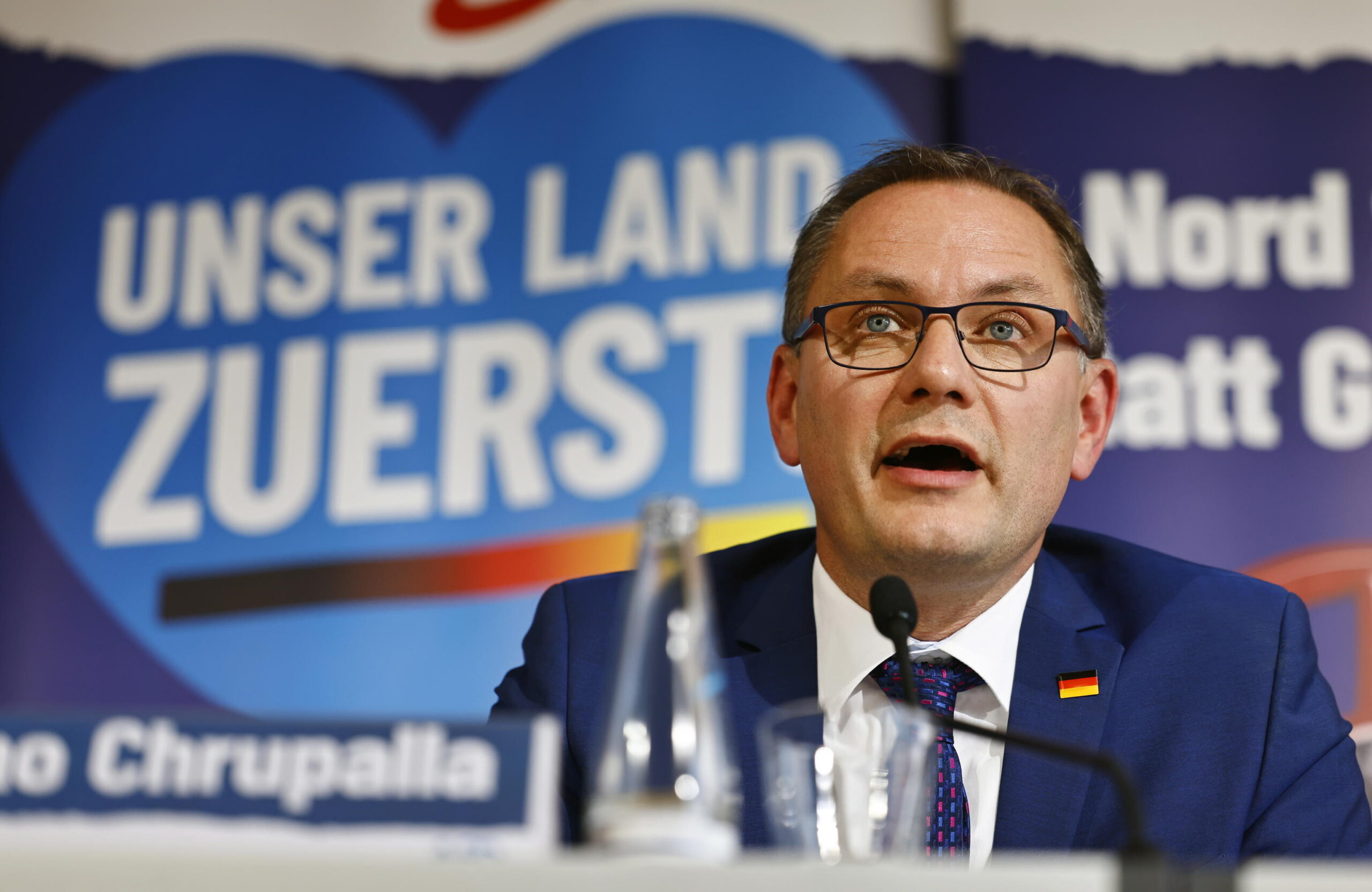 The leader of the far-right Alternative for Germany (AfD) party, Tino Shruppala, was reportedly shot dead today on the sidelines of a rally he was holding in Ingolstadt, Bavaria. It is not entirely clear at the moment what the dynamics of the incident are, but it is certain that Shrubala was taken to the hospital, where he is currently and will spend the night. The party spoke generally of a "violent event" that occurred while the politician was in contact with local residents, and identified Shrubala's circumstances as "needing clarification." After a few hours of silence, the Bavarian police issued a statement, confirming that Shrubala had been rescued and "immediately treated", backstage at the Ingolstadt theatre, around 4.30pm today, although – a dense mystery – he was "obviously injured". » Not identified. Noting that what happened is not clear even to the police, we appeal to "those who took photos or videotaped" the moments of the alleged incident to make them available to the police. local newspaper, Bayerischer RundfunkRumor has it that Shrubala was injured by a needle. The reconstruction process has not yet been confirmed. Other rumors were reported by another local newspaper DonnaukrirInstead, they talked about the far-right politician's collapse after taking selfies with some of his sympathisers. An anti-racism counter-demonstration apparently took place in the affected area, with Social Democratic mayor Christian Scharpf also participating as speaker.
The (supposed) ultimatum about the other AfD leader
Just yesterday, Tuesday 3 October, the AfD's other co-leader, Alice Weidel, canceled her participation in a demonstration in Bavaria due to "security reasons." "Last weekend there was a safety incident. An AfD spokesperson later said on stage at the demonstration: "Ms. Weidel and her family have been moved from their private apartment to a safe location by the authorities, as there were increasing indications of an attack on her family." It is unfortunate that Der Spiegel It was then discovered that Weidel, taking advantage of the long weekend celebrating German unification (October 3), was on vacation in Majorca.
Read also:

"Infuriatingly humble analyst. Bacon maven. Proud food specialist. Certified reader. Avid writer. Zombie advocate. Incurable problem solver."