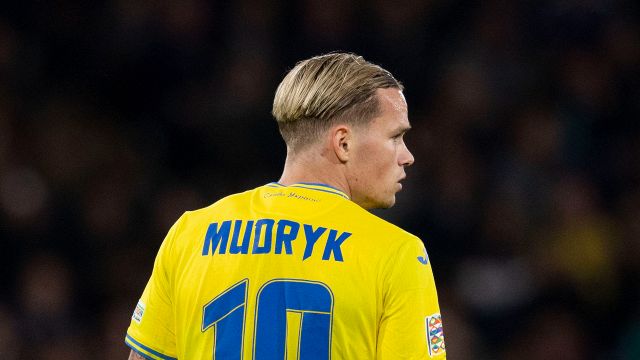 Shakhtar Donetsk winger Michalo Modric believes football is "more than a game" for the Ukrainian people in the midst of the war with Russia, and adds that he is open to a move to England in the future.
The 21-year-old has made a name for himself in the Champions League, scoring twice in several matches against RB Leipzig and Celtic in Glasgow.
Shakhtar's Champions League matches are being held in Poland, following the Russian invasion of Ukraine in February, which will also host Ukraine's Nations League match against Scotland on Tuesday.
Modric believes that these matches are important to those affected by war, and that football can make people smile:
"We have to adapt because we have no choice. We have to play because it is our job, but every day we think about our Ukrainian soldiers and our Ukrainian people." "I am very proud to be Ukrainian. The spirit of our country is high because in this war we can always see the great spirit of Ukraine. I feel that football is more than just a game now for the Ukrainian people. In this case, we have a lot of sad moments, and football is one of the things that It makes the Ukrainian people smile. Let's play and put a smile on our people's faces."
As for the possibility of a move to the Premier League in the future, Modric admitted that was an idea that could be considered.
"Yes, yes, it is possible. The Premier League is the best league in the world and everyone wants to play in it."

"Alcohol enthusiast. Twitter ninja. Tv lover. Falls down a lot. Hipster-friendly coffee geek."