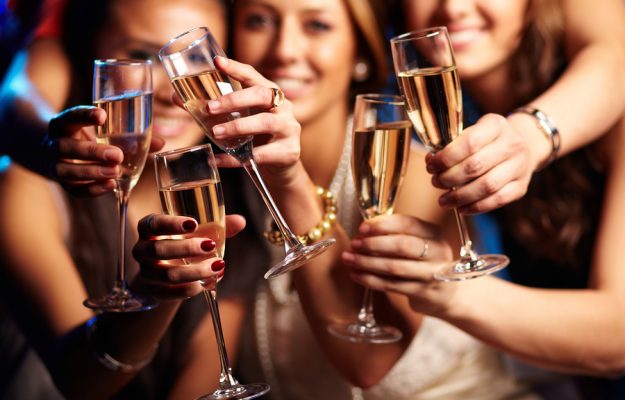 Demand for sparkling wines in Canada has grown by 50% in the past 5 years and is set to expand by another 30% in the next 5. A long wave, analyzed by Wine Intelligence, ridden by Prosecco, is an above-average performer, while Prosecco was the only sparkling bottled in Canada in 2016, today bubbles from Veneto and Friuli account for more than 30% of the category's consumption. Much of this question is linked to the growing popularity of sparkling wines, with consumer numbers registering +21% over the past three years, mainly thanks to millennials. In purely numerical terms, Canada has registered one million new sparkling wine consumers since 2019, and 42% of sparkling lovers today are between the ages of 25-39.
As has happened in many parts of the world, the consumption of sparkling wines has shifted from a formal and purely celebratory context to a more relaxed and everyday context, and consumption opportunities in Canada have multiplied exponentially. The percentage of Canadians who choose to drink a glass of sparkling once a week has risen from 16% in 2019 to 25% in 2022. All the conditions have created an absolutely fertile ground for Prosecco, which together with the sparkling variety shows the greatest incidence of the overall consumption of the Rosé variety. This is facilitated by its association with both informal social settings and moments of celebration: 46% of bubbly drinkers consider Prosecco "a good choice for a celebration", and a similar percentage consider it "suitable for a party".
Prices, of course, to "democratize" bubbly among Canadian wine lovers. Although Prosecco has been overtaken by the national production and sparkling wines of the United States and other countries, a third of Canadians consider it the right choice in terms of value for money. Among the reasons influencing the moment of purchase, the strength of the Prosecco brand ("a brand I know well") is the number one factor for buying a bottle of Prosecco, followed by recommendations from friends and relatives. Among millennials, however, the number one reason that makes prosecco the most popular bubbly is precisely that it is "fashionable": no other bubbly enjoys such popularity and positive sentiment among young consumers. With the growth of consumers of sparkling wines, the future of prosecco in Canada looks bright, not so much from competition from other varieties and regions, but from the economic environment, which is threatened by inflation and the global crisis. The consumption of sparkling wines is also harmful.

"Total coffee junkie. Tv ninja. Unapologetic problem solver. Beer expert."