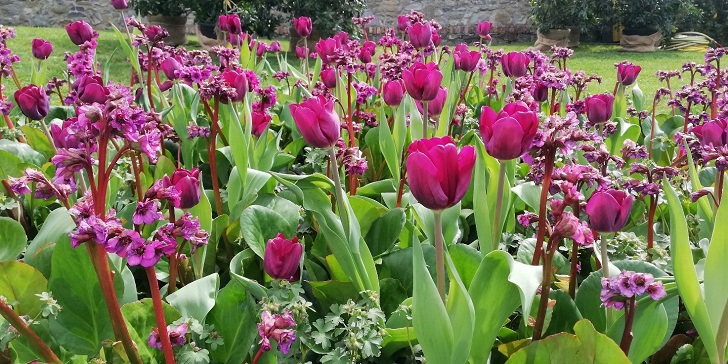 Appointment with the new Science Wednesday proposed by Friends of the Aquarium on February 22: Course "Science and Art. (IM) Possible Binomial?" Connect with meeting "Smells and Fragrances of Plants: Scientific, Historical, Artistic, and Devotional Aspects" conducted by Laura Cornara, Associate Professor of Science plant at the Department of Earth, Environment and Life Sciences (DISTAV), University of Genoa, and Fra Gabriele Ambu, biologist, Order of Friars Minor Capuchin from Genoa
Speakers will talk about the use of perfumes and aromas throughout a thousand-year history, with uses in cosmetics, medicine, food, and in the artistic and religious fields.
Fragrances and aromas are produced in different organs of the plant (buds, flowers, leaves, stems, seeds, fruits, but also roots, wood or bark) and accumulate in special structures that are very diverse morphologically and often visible only under a microscope.
The resulting essential oils have been known to man since ancient times and have been used to flavor foods, for medicinal purposes and in the manufacture of perfumes, balms and ointments. Perfume has been prevalent in human history and culture for thousands of years also because of its religious and ritual function, as a means of purification and communication with the deity.
Creating a fragrance is like composing music, combining different notes to form the chords that create the harmony of a fragrance.
The meeting will take place at 17 o'clock in the aquarium hall.
Free entry until all available seats are filled.
Laura Cornara, biologist, Associate Professor of Botany (BIO / 01) at the Department of Earth, Environmental and Life Sciences (DISTAV) of the University of Genoa, where she teaches several courses for degree courses in biological, natural and environmental sciences. .
He also carries out teaching activities for the Master's in Phytotherapy of the University of Siena. He is a member of the Italian Society of Phytotherapy (SIFit.), the Italian Botanical Society (SBI), the scientific committee of the journals Erboristeria domani and Innovazione in Botanicals (CEC editore), and the editorial board of international journals. eFood (Atlantis Press) and Plants (MDPI).
As part of a course teaching forensic botany, he collaborated with the Scientific Police Council of Genoa in investigations of narcotic substances of plant origin. He has many collaborations with colleagues from various Italian and foreign universities. He is the author of more than 100 articles in international journals, participated in national and international conferences and published articles in national journals, books and book chapters of both scientific and popular nature.
Fra Gabriele Ambu is a monk of the Ligurian Capuchin Friars Order. He holds a degree in Bio-Environmental Biology with an empirical thesis on forest fires in eastern Liguria and a PhD in Biology applied to agriculture and the environment with a thesis on the traditional uses of plants used by healers and shamans in the Kathmandu Valley, Nepal. He is a subject matter expert at the Department of Earth, Environmental and Life Sciences (DISTAV) of the University of Genoa.
For information: tel. 010 / 2345.279-323, [email protected]; www.amiciacquario.ge.it.

"Infuriatingly humble alcohol fanatic. Unapologetic beer practitioner. Analyst."