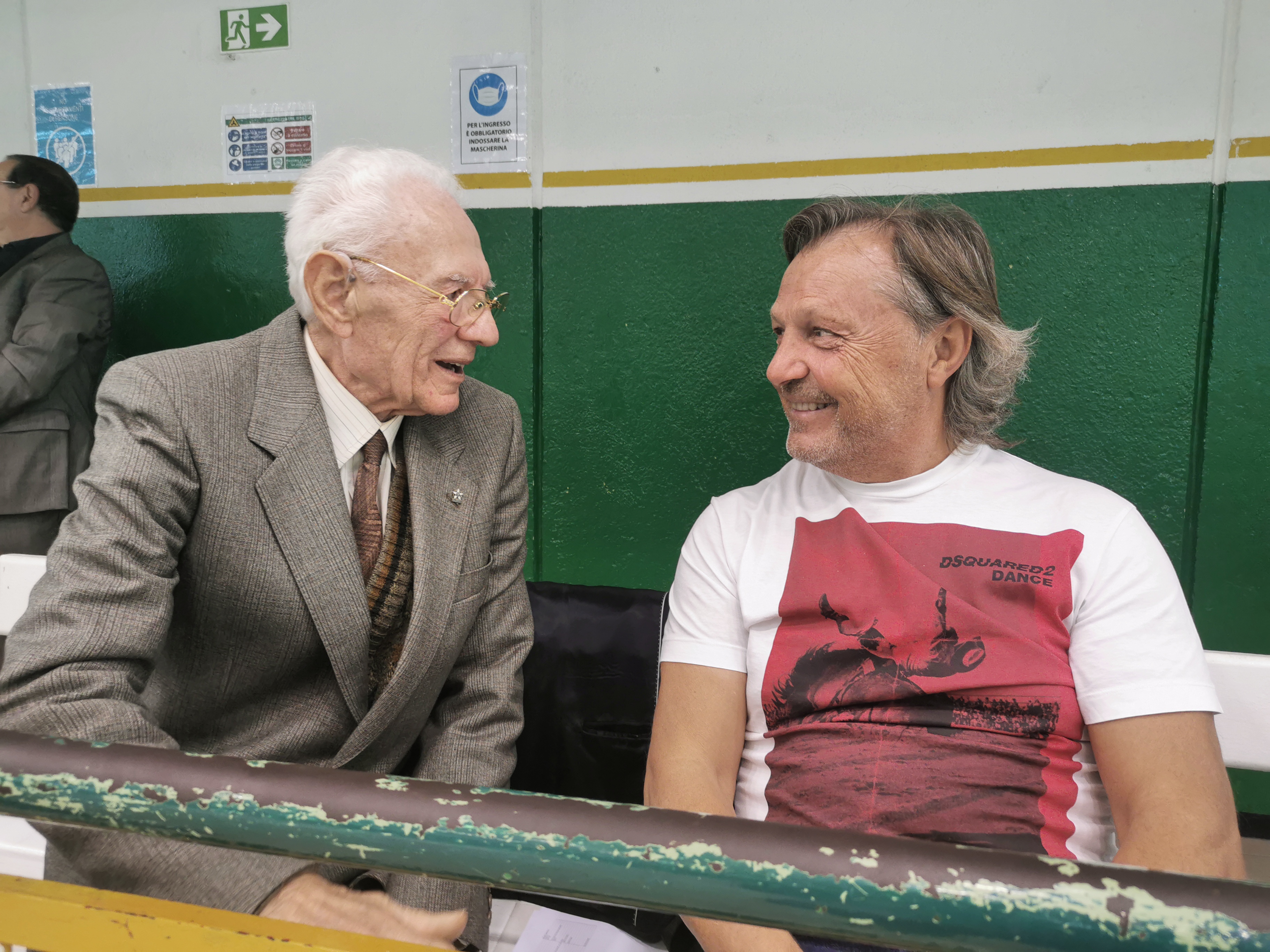 Yesterday, Sunday, Amatori Vercelli's 60th Anniversary of Hockey was celebrated in De Coy with the company's photography exhibition, with the help of some fans who provided photos and the many years' trophies from Amatori. Then in the "heart" of the city, where everything was born, the Isola region.
First, lunch in "Circolino" (where the company was founded by pioneers Piero Ista and Giovanni Innocenti sixty years ago), then in nearby PalaPregnolato where the official ceremony was held in which our Deputy Director Enrico De Maria was a speaker. Great afternoon manager, company general manager Andrea Versiloti.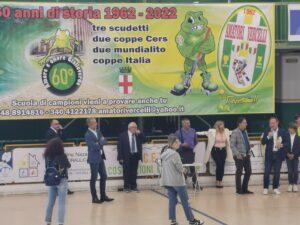 The ceremony was inaugurated by the head of the youth sector, Christina Cagnoni. In the presence of President Salvatore Tarcia, the advisors Massimo Simeone and Memo Sabatino and Regional Councilor Carlo Riva Vercelloti then spoke. Representatives of the island committee and president and sports veteran Enrico Vallabino also spoke.
Gamers and champions of all time, from the eighty-nine-year-old founder Piero Resta, have served today as the company's honorary president, to champions such as Pino Marzella and Ennia Monteforte. There were also some of the former boys that Resta introduced to Amatori 55 years ago such as Gianni Torrazzo, Vito Barriosco and Rino Lazarrotti, and, among others, the mechanical historian Remo Ferrara, better known as Mina. There were also two previous presidents: Roberto Roberto, predecessor of Domenical, and Lorenzo Piconi. Marco Imo gives an interview to the director of "La Grinta", who has brought to PalaIsola the second volume of his fantastic series on the history of Vercelli hockey which will be available at Vercelli kiosks starting Saturday.
In the volume entitled "Amatori Vercelli – Interregnum: 1988-1993" is the story of all the derbies between Vercelli and Novara.
Many awards.
In the next few hours, here, a comprehensive photo report on the event by Renato Grabbi.
Among other things, the photo exhibition at "Di Qui" will end on October 4 and can still be visited from 17 to 19.

"Alcohol enthusiast. Twitter ninja. Tv lover. Falls down a lot. Hipster-friendly coffee geek."