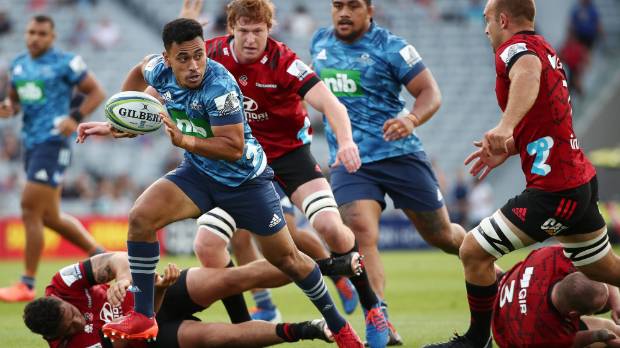 New Zealand, a breathtaking country in the southwest Pacific, is so much more than the setting of "The Lord of the Rings" movies and an adventure travel destination. 
Its sporting culture reflects the Kiwi people's passion and resilience. Whether you're an avid sports fan or just visiting for an authentic experience, immersing yourself in New Zealand sports will be fun and absolutely worth it. 
If you don't know it yet, you can now get the express eTA to New Zealand in an hour. This is a mandatory entry requirement for a great number of visitors. Canadians are eligible for the eTA and should apply to enter New Zealand. The good news is that you can now do it even faster than before. 
Now, let's get down to business and talk sports. 
Rugby Is King
Without a doubt, rugby union holds the heart of New Zealanders. The All Blacks, the country's national team, are a force to be reckoned with on the international stage. 
The Haka dance is a tradition deeply rooted in Maori culture, and seeing it performed before a rugby match is an unforgettable experience. 
The Bledisloe Cup matches against Australia are among the most anticipated events in the sporting calendar, along with other matches against traditional rivals like South Africa, England, as well as India and Pakistan.
History: Rugby's roots in New Zealand date back to the 19th century, growing over time to become more than just a sport—it's a part of the national identity.
Super Rugby: Beyond international matches, Super Rugby is a premier professional competition where New Zealand teams like the Crusaders, Blues, and Hurricanes showcase their prowess.
Local Tip: If you're in New Zealand during the rugby season, try catching a local club game. The passion and ambiance are unparalleled, and it's a great way to mingle with locals.
Stadiums to go: Eden Park in Auckland and Wellington's Westpac Stadium are among the top venues where the rugby magic unfolds.
Cricket – The Gentleman's Game
Cricket is another sport that Kiwis have taken to their hearts. The Black Caps (New Zealand's cricket team) have impressed in recent World Cups and bilateral series, and matches against arch-rivals Australia, India and Pakistan are often the talk of the town.
Iconic Moments: Who can forget the thrilling 2019 World Cup final or Sir Richard Hadlee's bowling feats?
Domestic Scene: The Plunket Shield and Super Smash are domestic tournaments where budding talent is showcased.
Local Tip: Beach cricket is popular during summers. Don't hesitate to join in if you see a game while strolling on the beach.
Stadiums to go: Seddon Park in Hamilton and Hagley Oval in Christchurch are cricketing shrines where many epic battles have been fought.
Netball, Football, and More:
While rugby and cricket are popular, netball and football have a substantial following in New Zealand, especially among the youth. The Silver Ferns, New Zealand's national netball team, have multiple world titles under their belt.
Netball's Significance: Netball isn't just a sport; it's a celebration of female athleticism in New Zealand, with schools actively promoting it.
Football's Rise: With the Wellington Phoenix making waves in the A-League, football's popularity is on the upswing.
Local Tip: Many schools have weekend netball and football matches. They're free to watch and offer a grassroots sporting experience.
Adventure Sports in New Zealand
For those looking for adrenaline-pumping action, New Zealand is the epicenter of adventure sports. From bungee jumping in Queenstown to white-water rafting in Rotorua, there's no dearth of heart-stopping activities.
Notable Mention: AJ Hackett's bungee jump off the Kawarau Bridge in Queenstown started the global bungee jumping phenomenon.
Local Tip: If bungee jumping isn't for you, try the Shotover Jet in Queenstown or go ziplining in Waiheke Island.
When are these sports played?
Rugby season primarily runs from March to October, culminating in the exciting

ITM Cup

.
The cricket season generally spans October to April, with both domestic and international matches dotting the calendar.
How can visitors take part?
Tickets:

For big matches, it's advisable to book tickets well in advance, especially for crucial rugby and cricket matches. Websites like Ticketek and Ticketmaster often serve as primary ticket outlets.

Join and Play:

For those who wish to indulge, local clubs across the country welcome enthusiasts. Whether it's playing a casual game of beach cricket or joining a community rugby match, Kiwis are always up for some sporting fun.

Tours:

Many stadiums offer guided tours, providing insights into New Zealand's sporting history and infrastructure.
New Zealand's sports scene is as diverse as its landscapes. Whether you're watching the All Blacks perform the Haka or indulging in a game of cricket by the beach, New Zealand's sporting spirit is palpable. So, if you're charting out a vacation and looking for something different, why not let New Zealand's sports allure you into an unforgettable experience?

"Typical beer trailblazer. Hipster-friendly web buff. Certified alcohol fanatic. Internetaholic. Infuriatingly humble zombie lover."