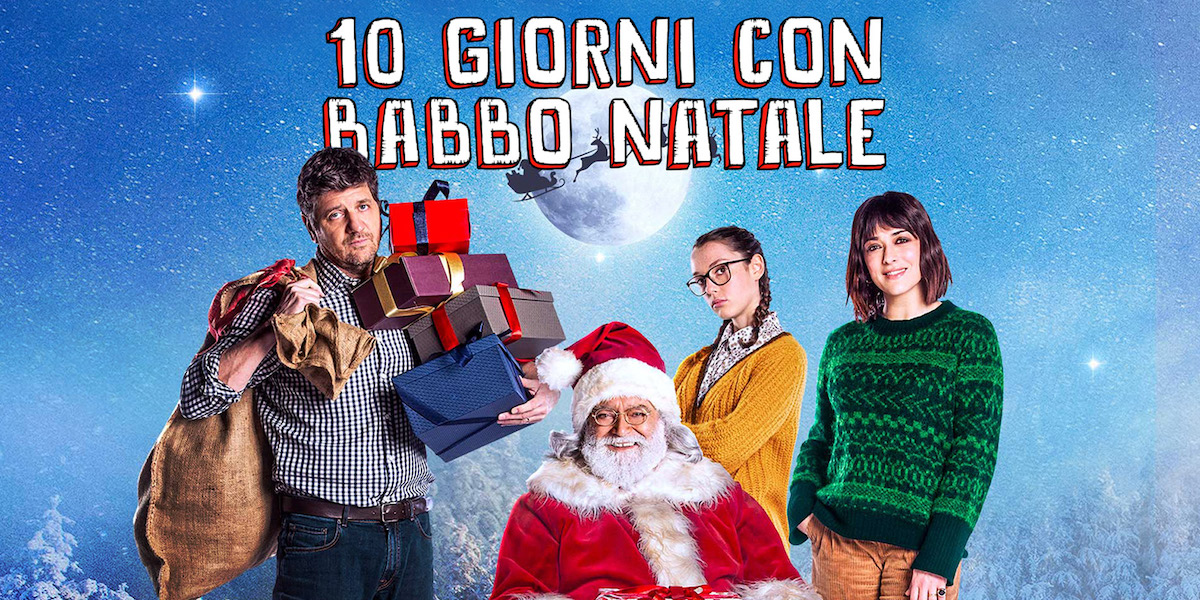 Tonight (Tuesday, December 14, 2021) a day Channel 5 Atmosphere in the first round 10 days with Santa Claus, a funny Christmas comedy signed by Alessandro Genovese that sees at the center of the plot the hilarious adventure of a family, Rovelis, traveling towards cold Lapland. The cast includes Fabio Di Luigi, Valentina Ludovini and Diego Apatantono (the latter as Santa Claus).
---
Read also: Saturday, Sunday and Monday: Acting and plot of the TV movie on December 14, 2021
---
Carlo and Julia (Di Luigi and Ludovini) are husband and wife. Since she's back at work, he's had to take care of the housework and the kids, a tiring job he doesn't like at all. Only when the man decides to go back to work does his wife tell him he is listed for an important promotion that will lead her to move to Sweden and the interview will take place in Stockholm, on Christmas Eve.
All our news also on Instagram (Login from here)
A situation that would piss off even the most docile couple, but not Carlo who comes up with the brilliant idea to accompany her on the old family carriage with their kids, Bianca, Tito and Camila, to live a great adventure towards they all set out together. But during the long journey, the Rovelli family ran over a man claiming to be Santa Claus…
After the great success in cinema 10 days without momPaolo Genovesi returns with this hilarious Christmas comedy that proposes the same winning scheme and the same cast: De Luigi-Lodovini and the very young Angelica Elli, Matteo Castellucci and Bianca Usai, as well as Diego Abatantuono.
A magical and familiar Christmas story but above all with a high rate of laughter, which can be followed for both the plot with good feelings and the charming snowy landscape. A little curiosity: not many scenes were filmed in Finland but in South Tyrol, a region that sparkles with a fantastic fantasy atmosphere especially in winter.
To stay updated on this topic, Follow us on Google News by going to this page and clicking the button marked with an "star".

"Lifelong beer expert. General travel enthusiast. Social media buff. Zombie maven. Communicator."