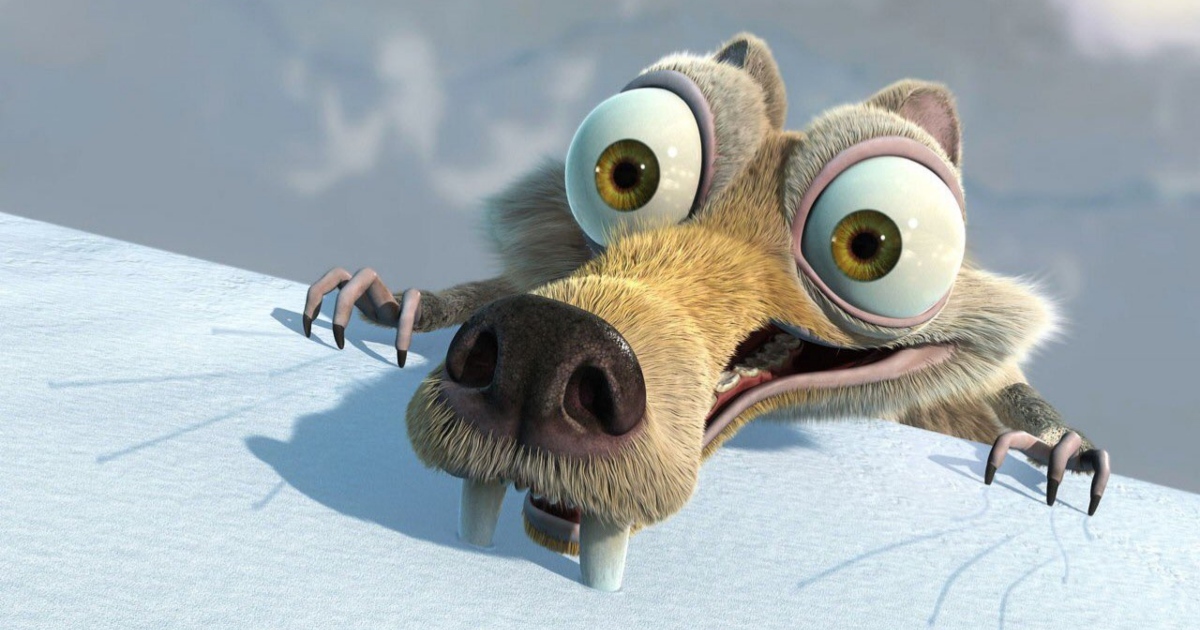 Found not only "Scrat", but also another protagonist of the series
In 2018, gold prospectors in Canada discovered a ball of claws and fur
It was so unrecognizable that one thought it was a "mutilated lump of mummified flesh."
However, recent examinations using X-ray scans have brought to light a completely intact mummified squirrel.
Scientists believe the ball represents the curled arctic squirrel (Urocitellus parryii).
The scans provided evidence of a highly conserved bone structure nearly identical to that of present-day Arctic ground squirrels.
series winterLaunched in 2002, it has many funny scenes ScratA saber-toothed squirrel that always gets into trouble Looking for his balance. He has tried to bury a precious acorn in the most famous episodes. This causes an accidental crack in the ice, causing an iceberg to fall towards the rodent. Scrat's search for shiny acorns leads him Accidentally preserved in an ice cube20,000 years later they found themselves in Hawaii. A quick thaw sends him hunting for acorns again, though he eventually settles for a coconut. Despite the outlandish nature of the plot, a scientific discovery involves a surprising homage to Scrat.
While a 30,000-year-old arctic squirrel fossil might look cool on its own, a 2018 discovery by researchers in Canada isn't so pretty. A ball of claws and fur, the unidentified object had researchers scratching their heads. Some say it's a "A faint lump of mummified flesh" They didn't think much of it. But a recent re-examination of the furball ahead of its exhibition at the Yukon Beringia Interpretive Center (YBIC) in Whitehorse uncovered a more fascinating story. As it turned out, furball was nothing A perfectly intact mummified squirrelPreserved in central hibernation in the distant past.
The skeletal structure of the squirrel is very well preserved
Yukon government paleontologist Grant Jazula noted: "You can't recognize it until you see these little hands and these claws, until you see a little tail, and then you see the ears.". Although the mummified fur ball doesn't molt or reanimate like Scrat, the creature still tells an amazing story. Scientists believe that the ball represents something Curled Arctic Squirrel (Urocitellus parryii). Amazingly, this ancient species still lives where the permanently frozen squirrel was discovered. than squirrels, They look like marmots. But they are still dormant and thriving in Canada's Yukon Territory. A representative of YBIC explained: "It's amazing to think that this boy roamed the Yukon thousands of years ago".
read more: Out-of-control squirrels destroy homes
Remarkable discovery Thanks for providing additional information recently X-ray scan. Initially, researchers feared that the process of mummification and the great age of the artifact indicated a collapse of the bone structure. But the scan has a proof A highly preserved skeletal structure, nearly identical to present-day Arctic ground squirrels. Squirrels aren't the only ones found in Canada's Yukon. In the summer of 2022, some Canadian gold prospectors discovered Young mammoth Perfectly protected. And testing dates back 30,000 years, like squirrel furball. In other words, Canadian researchers have found unlikely representatives of two of the three "sub-zero heroes" of the Ice Age: Scrat Squirrel and Manny Mammoth. And Sid's laziness? Snow hunting continues.
Share

"Total coffee junkie. Tv ninja. Unapologetic problem solver. Beer expert."