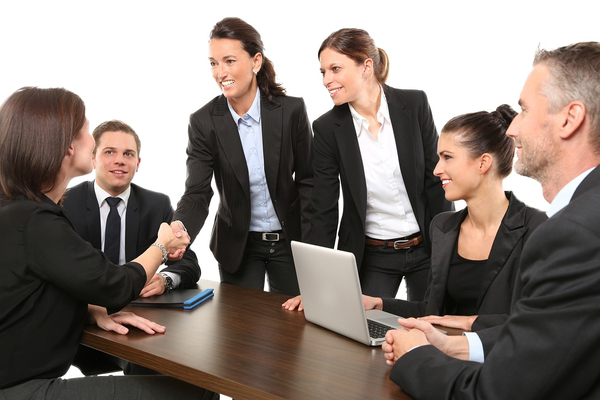 Companies are investing a lot of resources and time trying to find and hire the best candidates for vacant positions. However, without a recruitment strategy, your company's efforts might be a waste of time. A solid strategy for employee recruitment and hiring is crucial to the success of your business. This post details four strategies your company can implement to find and hire the perfect match for open positions.
What Is a Recruitment Strategy?
A recruitment strategy is a well-thought-out plan of action to recognize, engage and hire the best employees for your organization. Your organization's strategy should be developed with the company's goals and objectives in mind.
The results should be measurable against set benchmarks and the plan should always be improved as required. Your brand's recruitment strategies may be complex or simple. However, they should be easy to describe, realistic and achieve your brand's goals.
Create Compelling Job Descriptions
The job description should be well-detailed and clearly explain the required qualifications, role and responsibilities of the recruit. Job seekers should immediately be able to determine if they qualify and see themselves working successfully in that specific role. The language used in the job posting should convey the company's culture. The job description should also have a list of soft skills that will give candidates a better idea of the company's values. Soft skills might include traits such as:
Adaptability
Being a team player
Having a growth mindset
High work ethic
If a job seeker is able to envision him/herself fitting in the company, it makes it more enticing to go for an opportunity.
Optimize the Company's Careers Page
Job seekers look at careers pages for information regarding open positions within a company. As an employer, your website's careers page should be helpful, accurate and easy for anyone to understand. If your careers page is properly optimized, it leads to more applicants for open vacancies. You can optimize the page by showcasing your brand as unique, the company mission and outlining open positions.
Improve the Interview Process
Your hiring strategy will stand out if you have an efficient and smooth interview process.Take time to ask questions that will show expertise in the specific role. Let the company culture and special characteristics stand out. After the interview, candidates are likely to describe your company to others in a good light. For job seekers who will have passed the interview, the employer can go ahead and do a background check through a firm such as Triton Canada and decide whether to hire or not.
Utilize Specialized Job Boards
Posting job vacancies on popular job boards will usually attract a huge number of applicants. However, general job boards are not effective for recruiting job seekers for specialized positions. Specialized job boards offer access to niche skills for your company. Instead of going through resumes from unqualified candidates on general job boards, seek out niche job boards to post open vacancies.
Endnote
When time comes to recruit and hire new employees for your company, you have to come up with a set of strategies to find the best talent. By using the above recruitment and hiring strategies, you will quickly find professional, passionate and highly qualified individuals to join your staff.

"Typical beer trailblazer. Hipster-friendly web buff. Certified alcohol fanatic. Internetaholic. Infuriatingly humble zombie lover."