In the wake of so much tragic loss throughout the Caribbean, Florida and Texas, it becomes clear that what is most important is life itself.
WireService.ca Media Release (09/13/2017) - As we see the extent of the devastation in the light of day, our collective hearts go out to those who have lost so much. Tragic events bring us together as a global community to share our common pain; some of these momentous events become iconic because they touched millions of hearts, with anniversaries that are solemnly remembered for years and decades, such as the 16th anniversary of 9/11, the 20th anniversary of the death of Princess Diana on August 31, and the 35th anniversary of the death of Princess Grace on September 14.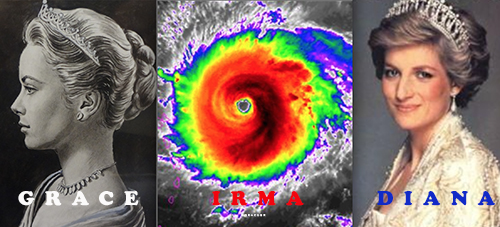 In memory of Princess Grace (who had formerly been the Oscar-winning movie star Grace Kelly), her son Prince Albert recently gave an in-depth interview with Graham Besinger in which he opened up about the traumatic accident that claimed her life in 1982. For him personally, it took years to heal from losing his mother so suddenly and tragically. His late father, Prince Rainier III, who died in 2005, was deeply affected by the loss of his beloved wife, and was never the same after the accident. Prince Albert also elaborated about his sister, Princess Stephanie: "Well, it took a very long time for her to recover from this and it was a very painful recollection for her, and it took a number of years for her to come to terms with that," he explained. "You know, just the pain of being in that car with our mother and not being able to pull her out or to have a different outcome. She was injured, of course also, but I think it's a traumatic experience and it would be for anybody."
Today, Princess Grace's legacy continues as her children and adopted country of Monaco carry on with many of the things that she was passionate about. Her memory also lives on in the most recent in-depth account of her life in "My Days with Princess Grace of Monaco", which gives a behind-the-scenes look at this real-life fairytale princess. Last year, Prince Albert purchased Grace Kelly's family home in Philadelphia, Pennsylvania, as a remembrance and extension of her good works - and possibly a future home for some aspects of the Princess Grace Foundation.